If you have dreams to become an expert graphic designer, there are certain tools and applications that you need to have access to. The field of freelance graphic design demands specific things in order to get the best and accurate results. Everything that you have at home might not be fine in order to work on the concepts of high-level designing. There is tough competition out there, and every designer would be looking forward to investing in applications and tools that are the best. Investing in mediocre software or apps for a graphic designer is only going to increase your risks of losing out on a project.
There are certain specifications that have to be met in order to fulfil the criteria of bringing the design project up and running. Learn more to know about the tools and apps for a graphic designer must-have from the below section of this article. 
1. Desktop or laptop with good configuration 
The central processing unit of any computer is the integral component that defines the speed of the system. In order to process high-level projects in designing, it is important that your computer works super-fast. If the speed of the computer is too low, there area lot of chances of a project crashing down, taking away all the hard work and effort that you put into the designing aspect. Thus, having a desktop or a laptop with a high-end configuration is one of the important criteria for every freelance graphic designer. Along with the CPU, the RAM and the graphic card should also be high-end.
2. An extra screen
Connecting your desktop or laptop to another screen also becomes important. This gives you the scope to pay attention to the minute details when you are designing something. The screens of the laptops and desktops would be small, and it restricts your work. Hence, connecting it to ahigh-resolution a monitor externally with a huge screen can help you design things in a much better manner.
3. Graphic designing software
Unless and until you have graphic designing software or an application, it becomes extremely difficult for you to work on the design elements. It is highly possible to design things manually anymore. Gone are the days when people used to use the pen and paper to write down the designs and then submit them. 
In today's world, everything happens at the speed of light on a computer that is loaded with the software. There are several apps for a graphic designer is available in the market, and getting the best one that suits your requirement is extremely important. The output of your project is totally dependent on the features that are present on the software, and this happens to be one of the most important tools that every graphic designer must acquire.
4. Reliable hard drive
When you look at anything that involves graphics or design, the space occupied is going to be extremely vast. The size of the file that you are going to be working would also be huge. Along with speed, the space on the hard disk drive should also be to its maximum. If there is a shortage of space, the project might immediately crash, and you would end up losing all the design details that you would have done.
5. Good smartphone with a stylus
With cutting-edge technology, there are a lot of mobile phone makers that it has introduced high-end smartphones with a stylus. A lot of these mobile phones do support the photo editing software in them. It is mandatory to get a smartphone with a stylus as it supports better functionality and gives you better output when you're working on a certain design project. 
6. Monitor calibrator
If you're working on editing photographs or any other design details, it is important to calibrate the monitor. There has to be a lot of colour corrections that need to be done, and it is mandatory to display all the colours as it is.
If the monitor is not accurately calibrated, there could be a lot of distortion in the design as well. If you want to get the best results out of your design, it is important to invest in the monitor calibrator. 
7. Antivirus software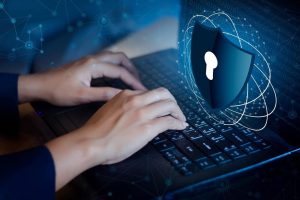 Suppose your computer is not protected against the virus, the files that you design could be susceptible to virus and other malware. Designing is going to consume a lot of time, and if you lose any of the details because of the virus, you may have to end up designing the whole project again, and that can cost a lot of time and effort. If you do not have antivirus software, you are jeopardizing not just the project but, the entire system. 
These are some of the most important tools and apps for a graphic designer that you need to have in order to make your designing project a fantastic one.
I am the one who loves to read and also has a special interest in writing. I have written for many websites and shared my views with the reader. I have always received warmth and love from my audience. I hope you will love my work too.