Are you a lover of the MMORPG format of online games? Then, there's no doubt that you love World of Warcraft! The miniature heroes hold all the action across the taverns of the magic world to seek the World Tree and its powers. Based on the traditional good vs evil format, this series will leave you wanting for more. Yet, if you want to switch for some time, and explore some other shores, then there are plenty of games like World of Warcraft that you can try your hand and brains at. 
In this comprehensive article, we will give you a list of those games, and also an insight into why these games have suddenly become popular. Let us give you an insight into the same – 
Which are the other games like World of Warcraft? 
For the unaware, looking for alternatives to World of Warcraft, here are some of the options to try out – 
1. Guild Wars 2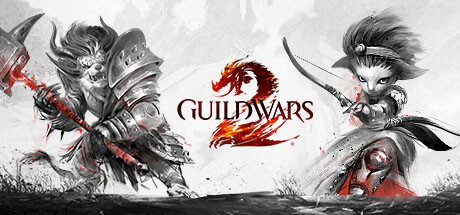 This is a world-changing game, wherein you get a chance to breathe into a vibrant world and explore its range of offerings, from unique characters to never-seen-before situations! Pitched against the MMO landscape, from the raids to the upgraded combat system, there's nothing that you will not enjoy. 
What is most interesting is – the diversity level of this game. Whether it is the fable-led storyline or the idea of racing around with a host of creatures from jackals to beetles, there's nothing you will miss out on! 
Available on – PC 
Release date – August 28, 2012 
2. New World 
When Amazon games bring something to the forefront, without a doubt – you have hordes to play it!! Given that this offers a multiplayer format, a daring alternative to World of Warcraft, you can either prep for a battle or concentrate on collecting items for sale. 
With simple but classy graphics and a unique crafting system, this has a booming PvP system and is one of the few games that even kids can play with ease. If you haven't already checked out their platter of quests, it is time you do the needful. 
Available on – PC
Release date – September 8, 2021 
3. Diablo 4 
One of the raging names whenever you are looking for alternatives for games like World of Warcraft – the classic atmosphere backed by the soundtrack and the difficulty levels, this game is an easy crack. Since the gameplay follows the standard hack-and-slash format, undoubtedly, you have the best graphics and taut storyline for the company. 
A quick leap into the dark diabolical world, this game offers you a chance to customize your players, play games that are as strategic as ever, and blow the faces off your enemies to win that 'booty.' 
Available on – Xbox series, PS(4,5) and PC. 
Release date – June 6, 2023 
4. Kingdoms of Amalur – Re-Reckoning 
One of the most compelling open-world fantasy games, set against a vibrant background, this one is part of the hack-and-slash format! Though one may feel that the artistic style and the background music are very fable-like, however, there's no doubt that the combat range is as upgraded as it can be. Whether you play with the dagger or the hammer, the multiple characters and their associated backstories make for an interesting fight. 
Having a breathtaking storyline with one of the best sets of characters, this game is set against well-crafted graphics that amp up its quotient. After all, its not every day that you get to see a Nordic/Celtic fable storyline for an MMORPG game, isn't it? 
Available on – Xbox 360 and Xbox 1, PC, and PS (3,4) 
Release date – February 7, 2012. A reprogrammed version was released in 2020. 
5. Destiny 2 
Another of those games like World of Warcraft a solo/multiplayer action shooter game comes with a range of RPG elements. Packed with entertainment, wherein on the one side you have a robust shooter while on the other end, you have the best gameplay – this MMORPG format can be enjoyed by both pros and novices. 
Though the apparent set-up of the game is quite like its predecessors and comes with a competitive bend, it is the Trials of Osiris that takes the cake. If you haven't yet, it is time to switch to this game. 
Available on – PS (4,5), Stadia, PC, Xbox series 
Release date – August 28, 2017 
6. Neverwinter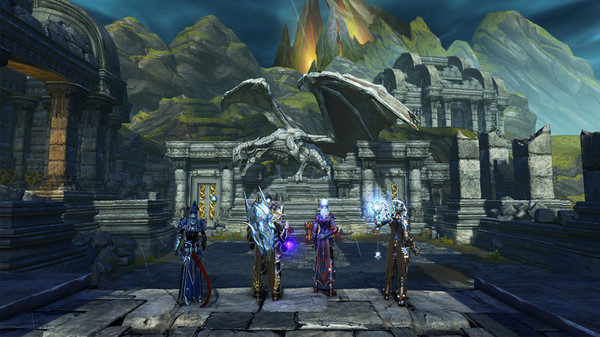 This is just what you would call – semantically similar to World of Warcraft. Developed by Cryptic Studios, this game is patched out from the same format as the original and comes with a range of customized options – from combat to design. This has fluent gameplay that surprisingly is based on core mechanics yet can be played by one and all with ease. 
Apart from that, this follows the Trinity model (Healer/Tank/DPS) that ensures a sense of balance with a high grind level. A must-play for most who want to try something different but with a standard. 
Available on – Xbox 1, PS4 and PC
Release date – June 20, 2013 
7. Grim Dawn 
Pick up any list of games like World of Warcraft and there's not a chance you will miss out on this dungeon crawler type of game from Crate Entertainment! With a dual-class system and easy-to-battle combat forms, this can be played solo or with a team in tow. Compared to many other games of the same format, you might find its plot to be a little intertwined, but, the out-of-the-world graphics make for a great play. 
The random drop system and multiple difficulty levels make for exciting gameplay. A must-pick for those searching for something different. 
Available on – Xbox 1 and PC
Release date – February 25, 2016 
8. The Elder Scrolls Online 
You must have heard of the The Elder Scrolls set of games. With multiple expansions and over 7,000 gamers playing at a stretch, this one developed by ZeniMax Online Studio, is one of the best MMORPG formats of games, that can compete with World of Warcraft. Though the whole range is worth more than a play, it is the Elder Scrolls Online that takes most of the credit. 
Backed up with a voice-acted format, and customised characters, you can play this game with an in-depth craft you probably have never seen before. Get over a couple of initial bumps, and there's no chance you will look back ever! 
Available on – PS (4, 5), Xbox series, macOS, Stadia and PC. 
Release date – April 4, 2014
Why games like World of Warcraft are so popular? 
The reason why these games have gained popularity is due to – their team format of playing that extends a collaborative approach. Apart from that, the key to these games is solving problems by thinking strategically. So, as a leader of the gang, you have to analytically plan things out and then proceed in this game. 
Therefore, by playing such games, you develop interpersonal relationships (since these are team games) and a natural ability to lead the pack. It is due to these reasons that the popularity of World of Warcraft or even games along similar lines have increased in recent times. 
Final thoughts 
If you have read this article well, and have been playing the game for some time now you already know how it pioneered the MMORPG gaming format and its range of benefits. Having said that, it is imperative that to derive the same, you check out other games like World of Warcraft and figure out strategies to win the same. After all, it is not every day that you get games that are high on cinematic appeal and challenge your intellect ideally. Play well, and obtain some cool points to become the star gamer of the online world. If you liked this list of games and want to know more about interesting technical stuff like this, keep watching this space. 
Monalisa Mukherjee is a content writer and copywriter with close to 3 years of experience. She has written for websites like Biography Talk, Contour Cafe, He And She Fitness and Fiction Pad. She is currently associated with a noted Digital Marketing Agency and specialises in writing articles for travel, entertainment, cooking, celeb, lifestyle, tech, health, fashion and film news.