If you were already stuck between choosing AirPod Pro or the 3rd generation AirPods and finally settled for the Pro version – choosing AirPod Pro accessories is a different ballgame altogether! If you thought that a case was good enough, then you are mistaken. You use that AirPod Pro of yours to do a host of things – from calling to listening to audio to even receiving reminders.
However, as small as they are – they might fall out of your ears, the battery might die, or they might be damaged. Therefore, you will require just more than a case to save your AirPods!
This article will dive into the details of these accessories, not just listing their features but adding their positives and negatives. Stay tuned to know more about these accessories –
What to look for while choosing AirPod Pro accessories?
The primary reason why you wish to accessorize your AirPods is to protect them in the long term and enhance their range of functioning. However, before you decide on shopping for AirPod Pro accessories, you will have to check two things – compatibility and quality.
For those who are not aware – compatibility is the most crucial aspect. Apple has released two iterations for its Pro version and three for its regular one. Ensure that you buy accessories that match the Pro version. Also, when buying a charging case, check the dimensions. The AirPod (2nd generation) case is similar to the original AirPod case with a lanyard loop. Remember that before buying.
When buying accessories, you must check the quality. Not everything fits in with Apple, and you have to be cautious so as not to damage the buds.
Which are the best AirPod Pro accessories to choose from?
Here's the list you must check out –
1. AirPod Pro Case
This is one of those AirPod Pro accessories that you need as an essential! Period! Rather than scattering your AirPods here and there, it is best when you put them in a case with an exterior having a patented design. This saves your pods from getting misplaced and saves them from further damage.
Positives –
They are water-proof and scratch resistant, making them long-lasting.
Most of these cases come with a 1-year Warranty period
For the record, the cases exclusively designed for AirPod Pro have a minimum 4-feet drop resistance.
#Though this comes with an enhanced grip, there is no additional protection that it offers.
2. 3-in-1 Wireless Charger
Are you one of those people who often forget to juice up their gadgets? Then this 3-in-1 wireless charger is just what you need! With this multi-faceted charger, you can charge your Apple Watch, AirPod Pro, and iPhone – all at the same time! Minus the dangling cords, this wireless charger is made by some of the most noted electronic companies and charges up to 33% faster than the usual gadgets.
Positives –
This charger is compatible with Apple Watch 7 series and after. It also suits the Apple Watch Ultra series.
This offers compatibility with iPhones of the 12/13/14 series.
This offers charging of iPhone at any orientation and up to 15W.
When you use it on the Nightstand mode – you may use it like an alarm clock.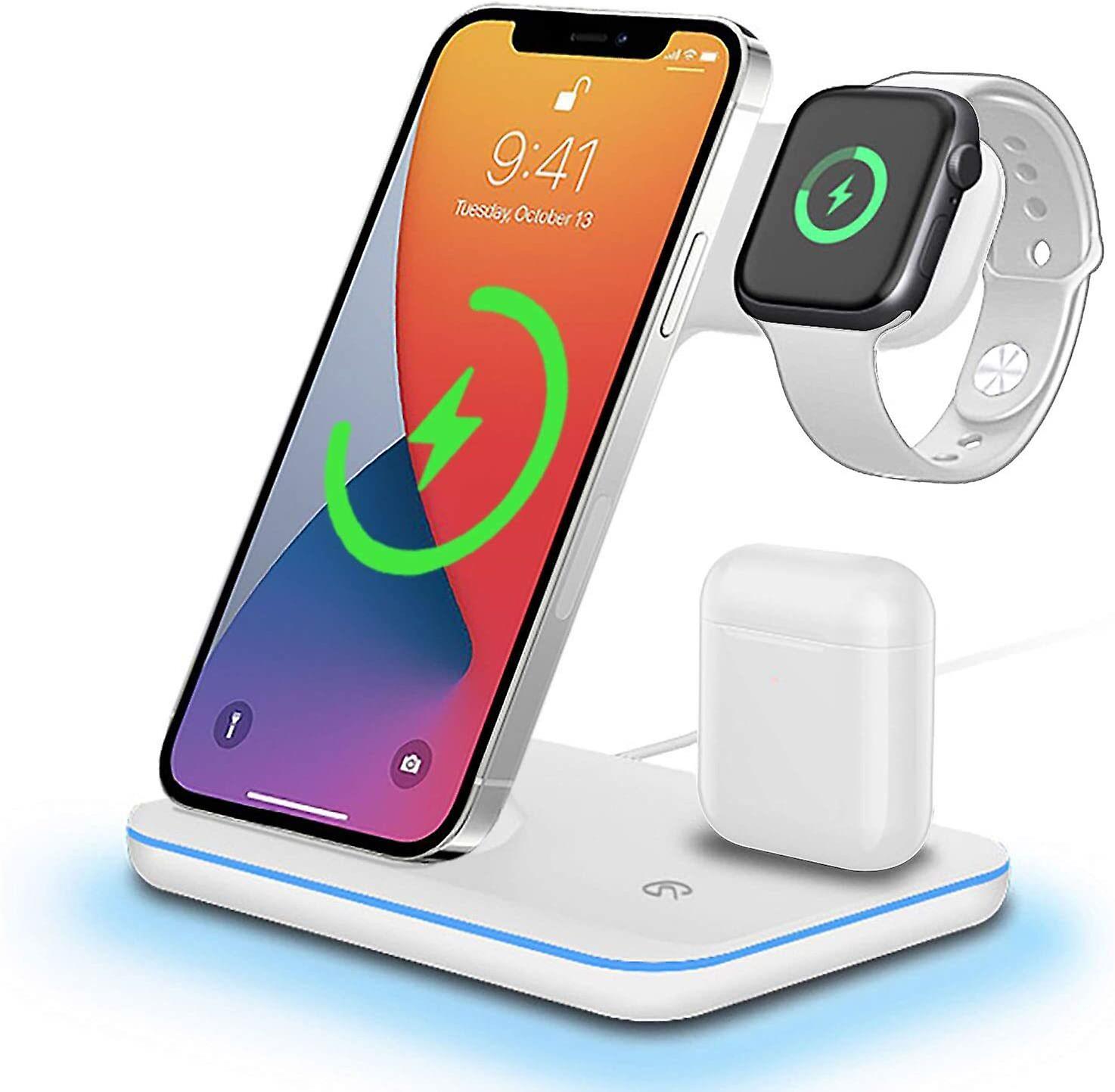 3. Magnetic Straps
These are straps that secure your AirPods and ensure that you do not randomly lose them (for all the ones who misplace their things). As one of the most noted AirPod Pro accessories – multiple well-known companies produce them, and most of them are quite in tune with both AirPod Pro and AirPods 2. In fact, even if they fall out of your ears, they will still remain attached to the straps.
Positives –
They are curated of environment-friendly silicone that eases its flexibility.
It is lightweight in nature and durable.
Available in multiple shades for you to choose from.
The straps have built-in magnets with an opening to add a microphone if you wish to.
Most of these AirPods come with a 3-month warranty period.
#The only glitch that you may find is – it is to be worn around your neck, like a Bluetooth earphone.
4. Foam Ear Tips
In case you are one of those who use their AirPods all day round, it is best if you get ear tips as add-ons. As it is, wearing them throughout the day may cause you discomfort. However, this pair of ear tips will assist in securing the fit and improve bass response and enhanced noise cancellation. Also, given that they are available in small, medium, and large alternatives, therefore you may choose one that fits the demand. Tapered to fit your ears like a snug, this is one of the AirPod Pro accessories you wouldn't want to miss out on!
Positives –
They are designed in a tapering manner for a snug fit into your ears.
They are heat-activated, which helps them to customise the fitting allowing you to wear it day long.
They are sweat-resistant, delivering excellent quality audio around the clock.
Enabled with a mesh guard to trap the debris from interfering with the working of this.
Though it is layered with memory foam, this does not interrupt the charging of the AirPod.
5. Cleaning Pen
After all that daily usage, you might be wondering how to keep your AirPods clean. Well, the AirPod cleaning pen is categorically curated to remove debris and dirt accumulated from the sound hole, or even the earbud is there to help you with this.
Once you are done cleaning, just place it securely in the case and carry it anywhere you like.
Positives –
One of the most crucial AirPod Pro accessories, this enabled double-head format eases the cleansing process.
They come with a metal-encased tip that is specifically curated for cleaning the tough spots.
With the flocking sponge of this pen, you can clean the case as well.
6. Ear Hooks
Lastly, the AirPod Pro accessories that you will require are a pair of hooks. This winged hook has categorically been designed to align the buds according to their fixed place. The whole issue about the lack of fixing of earbuds finally has a solution.
Positives –
They are extremely affordable and easy to attach.
They are categorically designed to add-on to the stability factor.
Closing thoughts
Our experts at FictionPad, have figured out this list of best AirPod Pro accessories after days of brainstorming, keeping in mind your requirements. Hopefully, this will ease your search process and assist you in choosing what you need the most. Keep checking this website for more such electrical accessories!
Monalisa Mukherjee is a content writer and copywriter with close to 3 years of experience. She has written for websites like Biography Talk, Contour Cafe, He And She Fitness and Fiction Pad. She is currently associated with a noted Digital Marketing Agency and specialises in writing articles for travel, entertainment, cooking, celeb, lifestyle, tech, health, fashion and film news.