Let's imagine a scenario – your dear twin sister turns out to be a prankster. But the next day, you face the heat! What happens, then? You both wrestle it out, and years later, this incident becomes an anecdote. Now imagine – you both are reckoned globally as the famous twin sisters associated with showbiz or in any other field. One toe is out of the line, and it is either you or your twin who makes it to the headlines!
This write-up will list out the sisters who have made it to the tabloids and how! Let's check-
Who are the famous twin sisters making a mark?
Let's find out who's on the list –
1. Brittany Daniel – Cynthia Daniel
Have a chat with them, and the first thing they say is – that they're 'intertwined.' In fact, Brittany had her baby with the help of Cynthia's donor egg. Both sisters rose to fame by marking their presence in the 90s sitcom – Sweet Valley High. They starred as Jessica and Elizabeth Wakefield, ensuring that the audience had a blast watching them onscreen. If Elizabeth was the warmer and courteous sister, Jessica's flirtatious nature was the highlight of the show.
Definitely, one of the most famous twin sisters on this list, Brittany is one of the most noted American actresses, while Cynthia has diversified her portfolio to include photography.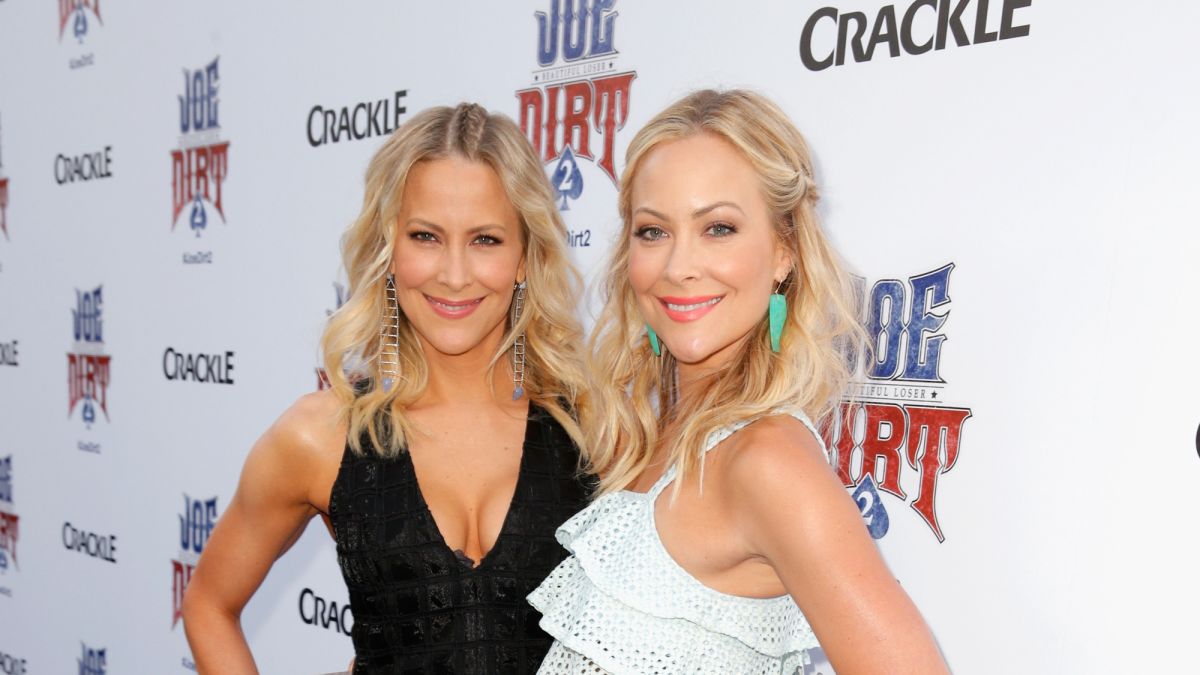 2. Nikki Bella – Brie Bella
You will find this set of famous twin sisters at times gracing your television set or at times fighting it out in the wrestling wing. Christened as – Stephanie Nicole Chigvintsev and Brianna Monique Danielson, the sisters were found backstage hosting the AEW Revolution.
Though the sister-duo has professionally retired from professional wrestling in 2018, and recently Nikki got hitched to the love of her life – Artem Chigvintsev, in a Paris wedding – their recently concluded reality series Total Bellas ran for 6 seasons!
3. Gisele Bundchen – Patricia Bundchen
It was just the previous year that Brazilian supermodel Gisele Bundchen was in the news for her much-publicized divorce from American quarterback Tom Brady. It was then that most people came to know of her twin sister Patricia Bundchen – who is a model and Gisele's manager as well. For the unversed, Patricia also holds the position of spokesperson in Gisele's lingerie company Intimates.
One of the most noted twins globally, recently Gisele posted a set of pictures to celebrate their birthday, giving the audience a glimpse of their 'never-seen-before' images!
4. Ashley Olsen – Mary Kate Olsen
Talk of any of the sets of famous twin sisters, and you will find the Ashley-Kate combo on that list! The American duo is currently into fashion designing and has starred in the ABC sitcom Full House (remember Michelle Tanner?) and a host of other films.
They successfully co-founded their brand, The Row, in 2016, with them winning the title of CFDA Accessory Designer of the Year in 2018.
5. Barbara Pierce Bush – Jenna Bush Hager
The surname is enough, is it not? Barbara Bush and her fraternal twin Jenna are daughters of President George W Bush and Laura Bush. Another of the famous twin sisters who have literally graced all the magazine covers thanks to their positions at the White House are currently involved in activism and television.
Barbara is a noted social activist and is also the chair of Global Health Corps (an NPO that offers fellowship to emerging global health leaders). That's not all! She has widely worked with different non-profit agencies all over Africa and has especially taken up the cause of AIDS-affected patients.
On the other hand, Jenna Bush dons multiple hats of being a news personality, journalist, and author. Her career trajectory, too, has been quite interesting, given her work experience as a teacher, then indulging in the writing field, and finally, her prominent position in the NBC news agency since 2009.
6. Kate Elson – Karen Elson
If, somewhere back in the early 2000s, you had heard "I Love You (Me Either) – then you would know the magic of Karen Elson's vocals. As one of the most prominent British model cum singer-songwriters, she has achieved feats that few have. Her crowning moment of glory came when she was chosen as one of the 8 British models to walk at the closing ceremony of the 2012 Summer Olympics. You can check out her latest album, Greens which was released in 2022.
Her twin – Kate Elson, is a noted model and has walked for multiple fashion designers, from Dolce & Gabbana to Prada. That's not all! She has graced the cover of noted fashion magazines such as Amica and Marie Claire. The sisters surely make a pair worth watching.
7. Tia Mowry – Tamera Mowry
If you are a 90s child, there's no chance you could have missed the WB Network's sitcom – Sister, Sister! Tia and Tamera were placed against each other in this sitcom that ran for half a decade. After that – the sisters went on to successfully star in numerous other films, some of the notable being – Twitches and Twitches Too, followed by Seventeen Again, Detention, and their reality series Tia & Tamera (2011-13).
Talking of the other sister of this famous twin sisters duo – Tamera is best known for playing the character of Dr. Kayla Thornton in the medical series Strong Medicine. Currently, the sisters are jointly engaged in Need Brand – an organic way to help mothers unable to produce breast milk.
8. Malika Haqq – Khadijah Haqq
Would you believe that the famous twin sisters Malika Haqq and Khadijah Haqq are jointly valued at over $600 thousand? Both sisters gained immense stardom and popularity post their appearance in Disney's Sky High. They also have become quite famous due to their proximity to the Kardashian sisters (given that Malika used to date Rob Kardashian).
From what has been last noted, they are still viewed as one of the most-opted sets of sisters when it comes to modeling for some of the biggest celeb brands.
9. May Bell – Ruth Bell
You will recognize them as Jedha Servers from the Star Wars film Rogue One. The sister duo is known in the modeling circuits of the UK and to a major part of the western world as famous twin sisters who have established themselves both as ramp and print models. With both of them ranking in the top 50 among the most-opted models' list, the sisters have modeled for Gucci, Burberry, Dior, Versace, and Max Mara, to name a few.
Though the sisters have generally managed to steer clear of controversies, when news broke that Ruth Bell identifies herself as a butch lesbian, there was a bit of uproar briefly in the modeling circuits of Britain.
10. Lisa Origliasso – Jessica Origliasso
If you have ever heard the vocals of 'Untouched' by the Australia-based pop group The Veronicas, then you know who we are talking about! Yes, the sister duo – Lisa and Jessica, songstress, songwriter and producer based out of Australia, makes a mark globally as one of the most famous twin sisters.
Apart from their pop group, the sisters have individually crooned a number of tracks that include – "Write Off You", "Green Eyes Make Me Blue", and surely "Untouched," to name a few! They have also had their share of acting with small roles in the children sitcom CyberGirl.
Apart from the field of entertainment, they have contributed successfully to social causes, with them winning the title of Wildlife Warriors of the Year (2010), partaking in anti-fur campaigns and a campaign to reform same-sex laws in Australia.
11. Sama Khadra – Haya Khadra
If you are surprised to see this set of famous twin sisters on this list, we at Fiction Pad are more surprised to write them down! The Palestinian DJ duo, officially known as Simi and Haze Khadra, have been part of the global fashion scene since they were 15 years of age. Kickstarting their nascent career by modeling for their mother's boutique in Riyadh, this set of famous twin sisters now set the stage on fire with their music at exclusive Hollywood parties. The sisters have also released an EP on SoundCloud.
However, for the record, the sisters are not just known for their modeling and DJ careers. They have also managed to launch a new beauty brand SimiHaze Beauty, which specifically focuses on cruelty-free products.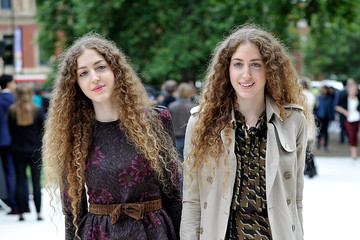 12. Corianna Dotson – Brianna Dotson
The last name to come in this listicle about famous twin sisters is the name behind the Coco & Breezy Sunglass Company based out of the USA. The DJ and designer duo are one of the few Afro-Latinas from Puerto Rico who have been making waves in the global domain. The fact that they have been questioned since childhood about their dressing sense, their hair, as well as their food habits.
For the record, their sunglasses have been worn by celebs from Lady Gaga to Nicki Minaj. Last heard, they were planning to teach the tricks of their trade to other Latin and Black designers who were looking to find a footing in this competitive designing world.
Rounding off
How did you like this piece of information on the famous twin sisters who are rocking it globally? If you wish to keep getting such trending news – follow FictionPad!
Monalisa Mukherjee is a content writer and copywriter with close to 3 years of experience. She has written for websites like Biography Talk, Contour Cafe, He And She Fitness and Fiction Pad. She is currently associated with a noted Digital Marketing Agency and specialises in writing articles for travel, entertainment, cooking, celeb, lifestyle, tech, health, fashion and film news.