Are you looking for a new processor? It is without a doubt that AMD processors powerfully accelerate your PC with superior standards and enhanced security. But with too many launches in recent times and all claiming to provide a host of benefits, it is pretty natural to get confused regarding the one to opt for – instead, putting it straight – which one to pick amidst all the galore. Assuming you are pretty confused in this context, we will discuss AMD Ryzen 5 vs 7 – and give you an idea about which one stands a better chance.
As you scroll down this article, you will get clarity about the processors, along with a fair detail of both these options and an idea as to which one of these is more viable than the other. Getting started –
AMD Ryzen 5 vs 7: Stating the basic difference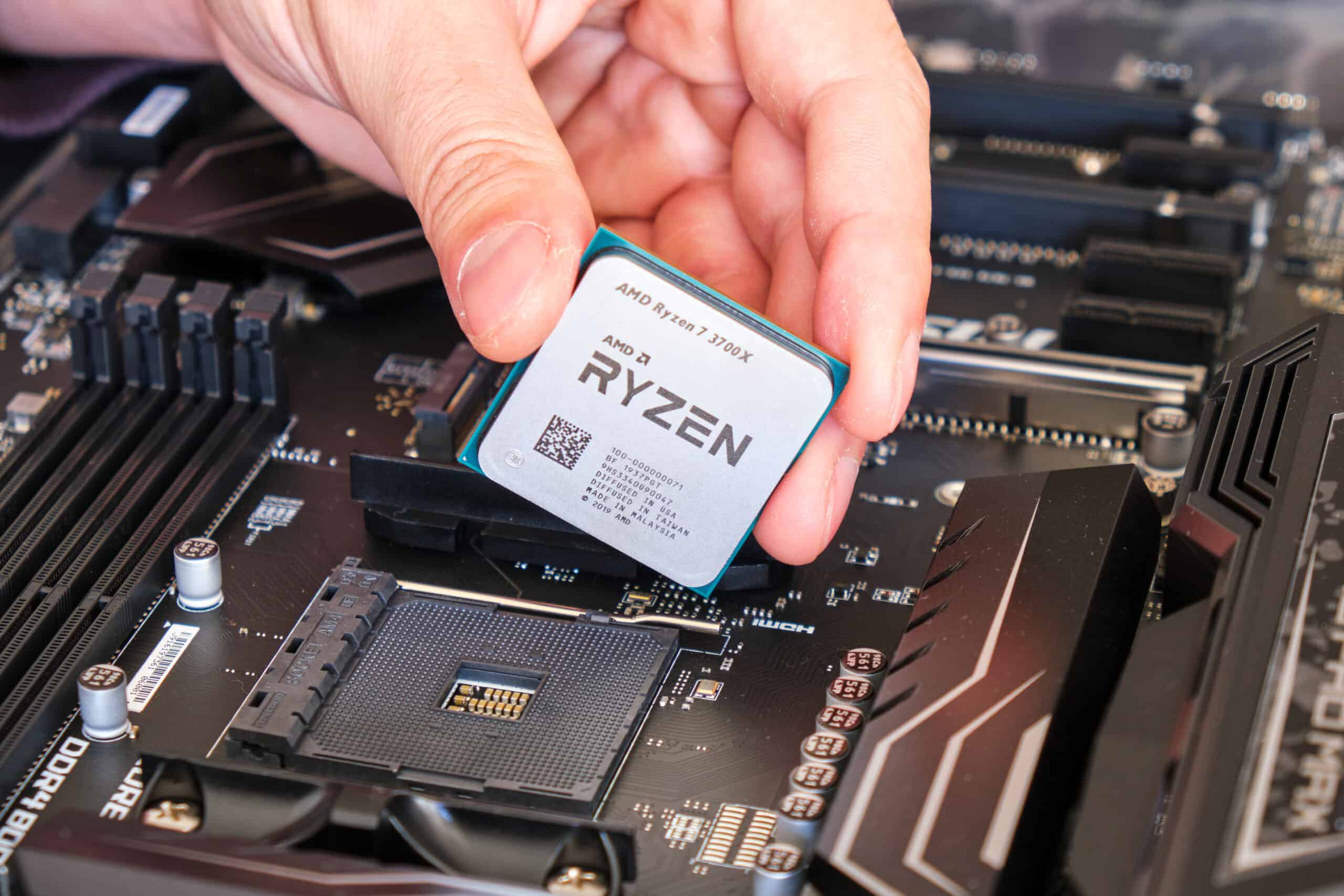 You've heard of both and are confused about which one to buy. Maybe, you already have the 5 versions and now wish to upgrade to the 7 version. Well, in either case – you will have to note some basic differences first for you to note and understand which one would be more suited for your needs.
The biggest difference between these 2 gets down to the – context of thread count and core count. If the 5 version is backed with 12 threads and 6 cores, the 7 version is packed with 16 threads and 8 cores. But that's not all! There are a handful of other specifications as well that you need to check out –
| | | |
| --- | --- | --- |
| SPECIFICATIONS | RYZEN 5 | RYZEN 7 |
| Unlocking system | Yes | Yes |
| Memory Type | DDR4 | DDR4 |
| CPU socket | AM4 | AM4 |
| PCI format | E.40 | E.40 |
| CPU architecture | 7 NM Z2 | 7NM Z2 |
| L3 Cache size | 32 MB | 32 MB |
| L2 Cache size | 512 k | 512 k |
| Base Clock Speed | 3.80 GHz | 3.90 GHz |
| Threads | 12 | 16 |
| Boost Clock Speed | 4.40 GHz | 4.50 GHz |
| TDP Rating | 95 watts | 105 watts |
| Cores | 6 | 8 |
Comparing the AMD processors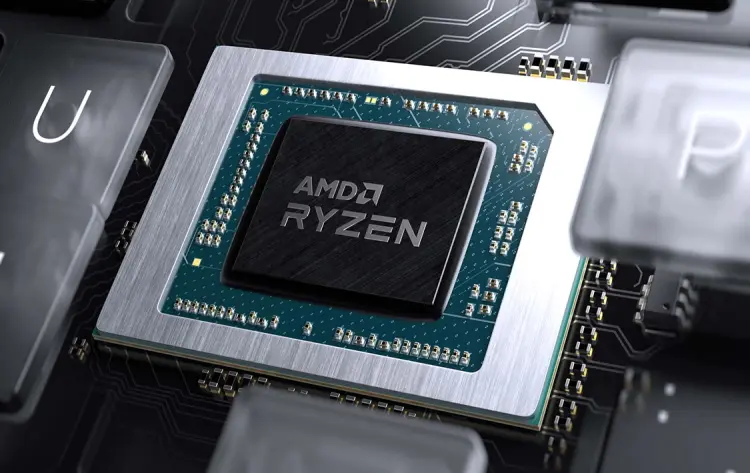 Getting to the core of this AMD Ryzen 5 vs 7 discussion – when it comes to the hardware factor, there are a couple of issues that one needs to take into account –
As far as the PCIe installed in this Ryzen 5 and 7 versions are concerned, they allow high power and maximum information transfer, thereby allowing you to use it to the maximum.
Noting the Precision Boost Overdrive –
You are not unknown to the big boost big turbo button? Well, the Precision Boost Overdrive is similar to that and increases the clock speed significantly. Available in both Ryzen 5 and 7 versions, it is a fantastic facet to bet your money on.
The Precision Boost 2 is an important factor –
You must have heard of the Extended Frequency Range automatic overclocker. That inherently expands the PCUs and thereby, to a great extent, improves the efficiency levels of the concerned processor.
From where did the competition begin?
For those who have not been following the techno war for some time, it was back in 2011 that Intel's processor had raced ahead of the AMD ones. In fact, AMD's pride – the Bulldozer architecture, too had fallen behind in the race.
Taking that into consideration, AMD, in 2017, launched the Ryzen model, and before one could state anything, the AMD Ryzen 7 completely destroyed the Intel version when it came to standing tall in CPU benchmarks.
Though the 5 versions were already claiming quite some space in the industry by then, the 7 version was a class apart in itself. Thus, it is the competition with Intel that resulted in the development of one of the best processors that is currently available in the market.
Therefore, one may understand very well that only after the 7 versions, did the in-house competition of the 5 versions begin, which naturally has left one and more wondering – which one amidst the AMD Ryzen 5 vs 7 is the better processor to pick.
What are their respective gaming performances?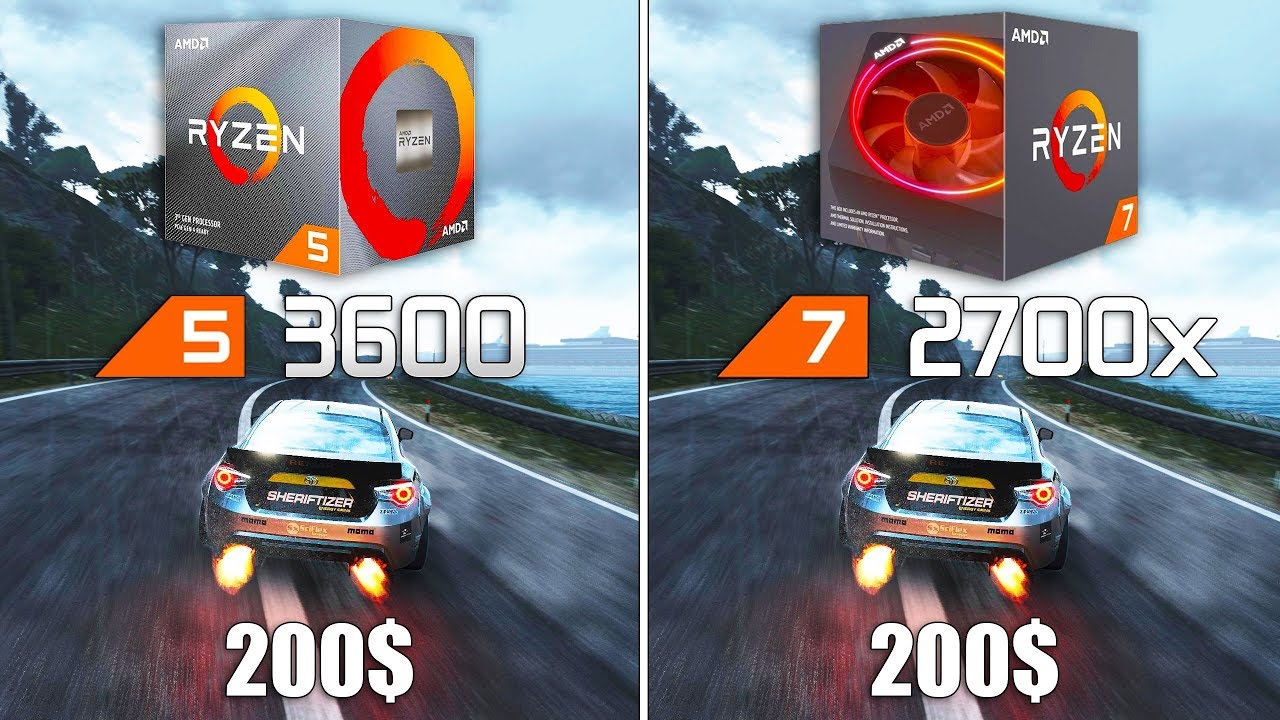 As has been already mentioned earlier that when it comes to determining the speed of the CPU processors, both can pretty well compete with each other. Keeping that in mind, it is no secret that their gaming performance will be dependent on the same. Also, it is a well-understood fact that since the 7 version is an upgraded one, so it will automatically perform better compared to the 5 versions.
Yet, there seem to be a couple of things remaining when one tries to understand the competition of AMD Ryzen 5 vs 7 –
In terms of determining their gaming performance –
| | | |
| --- | --- | --- |
| TEST LEVELS | AMD RYZEN 5 | AMD RYZEN 7 |
| Octa-core | 877 points | 995 points |
| Dual-core | 266 points | 272 points |
| Quad-core | 514 points | 528 points |
| Single core | 135 points | 137 points |
| Memory Latency | 87.9 points | 88.3 points |
Now that you have a tabular idea about the gaming performance levels of both processors, you will naturally be able to make a calculated decision about the same.
Are there any similarities?
Assuming you have been reading this article well, one may state clearly that you do know the difference between the two processors. But before you decide to take the pick, it is also important that you know about their similarities since – that would surely put you in a better place while deciding.
For the record, both these CPUs rely on AMD's AM4 socket. So, whatever your type is – you will not need to change the socket.
Just in case you have an old processor in general, you will have to pick – an upgraded motherboard to fit the new CPUs.
As far as RAM is concerned – DDR4 RAM is ultimately suitable for both 5 and 7 versions. Be assured – the 128GB is fair enough.
In case your CPU is unlocked, you can always overclock the performance levels. This works both for the 5 and 7 versions.
Lastly, both the 5 and 7 processors are energy efficient. The new models can actually peak at a wattage of 65 watts.
With these similarities in tow, you will be better able to choose the processor that you wish to buy.
FAQ – AMD Ryzen 5 vs 7?
Before you leave the page, here's picking a quick game to know which one – the 5 or the 7 can pack in a punch.
Query 1 – AMD Ryzen 7 or 5 version? 
Without a doubt, the 7 version is an upgraded one and comes with a set of benefits that include – editing high-quality video and playing games. Compared to the 5 versions, it can take up more load.
Query 2 – Will you need a laptop?
Whether you need a laptop or not will solely depend on your needs. Given that both processors are powerful, without a doubt, you will have nothing to lose out on.
Query 3 – What is the primary difference between both? 
If you wish to note the basic difference, then, in terms of processors, the 7 version gets more leverage vis-a-vis – the 5 one is budget-friendly.
Final thoughts
Without a doubt, in this comparison of AMD Ryzen 5 vs 7 – version 7 wins in terms of processor speed. Though the 7 version comes at a higher price tag and is precisely way more suitable for video editing and streaming (4k version), as well as matches all the benchmarks in the gaming zone – the 5 version is no less (its lower cost is an add-on)! Energy-efficient and packing in a punch, this version is equally credible when it comes to looking for alternatives. So, be assured, whichever CPU you may choose – unlike the old version of the AMD processor, either the 5 or the 7 versions, pack in a punch, and you will be left completely satisfied as a user.
Monalisa Mukherjee is a content writer and copywriter with close to 3 years of experience. She has written for websites like Biography Talk, Contour Cafe, He And She Fitness and Fiction Pad. She is currently associated with a noted Digital Marketing Agency and specialises in writing articles for travel, entertainment, cooking, celeb, lifestyle, tech, health, fashion and film news.