Planning your autumn outfits can be a tricky task. It makes you think over a few important questions. For instance, if the coat is required or not. Or, what to wear that can save you from cold, without causing excessive warmth. Therefore, you might be shuffling between different dressing ideas that can match your dressing needs in the autumn season precisely. However, the fashion industry is never at rest. The market always strives to provide you with the best solutions that can fulfil your specific needs when looking for the best of all the worlds. Read the full post to get rid of this riddle about autumn outfits. 
Why Is Autumn Dressing Tricky? 
Autumn is the season when the scorching sun becomes tamed, hot coffees become necessary, and there is pink cold everywhere. It is the time when the hot seasons make a transition into moderately cold weather. It is when less clothing can make you feel cold, whereas adding extra layers to your outfits can give you heated itches to your body. This is why you need to dress carefully. 
Besides, autumn fashion is different from the summer season, and you will need to redefine your current wardrobe collection with new ones. It can be a perplexing task for many. Therefore, this post describes some of the best autumn outfits ideas that can prevent you from a hot and cold dilemma gorgeously. 
Handy Tips For Autumn Dressing
If you don't want to compromise your look and comfort, then the below-given handy hacks have got you covered: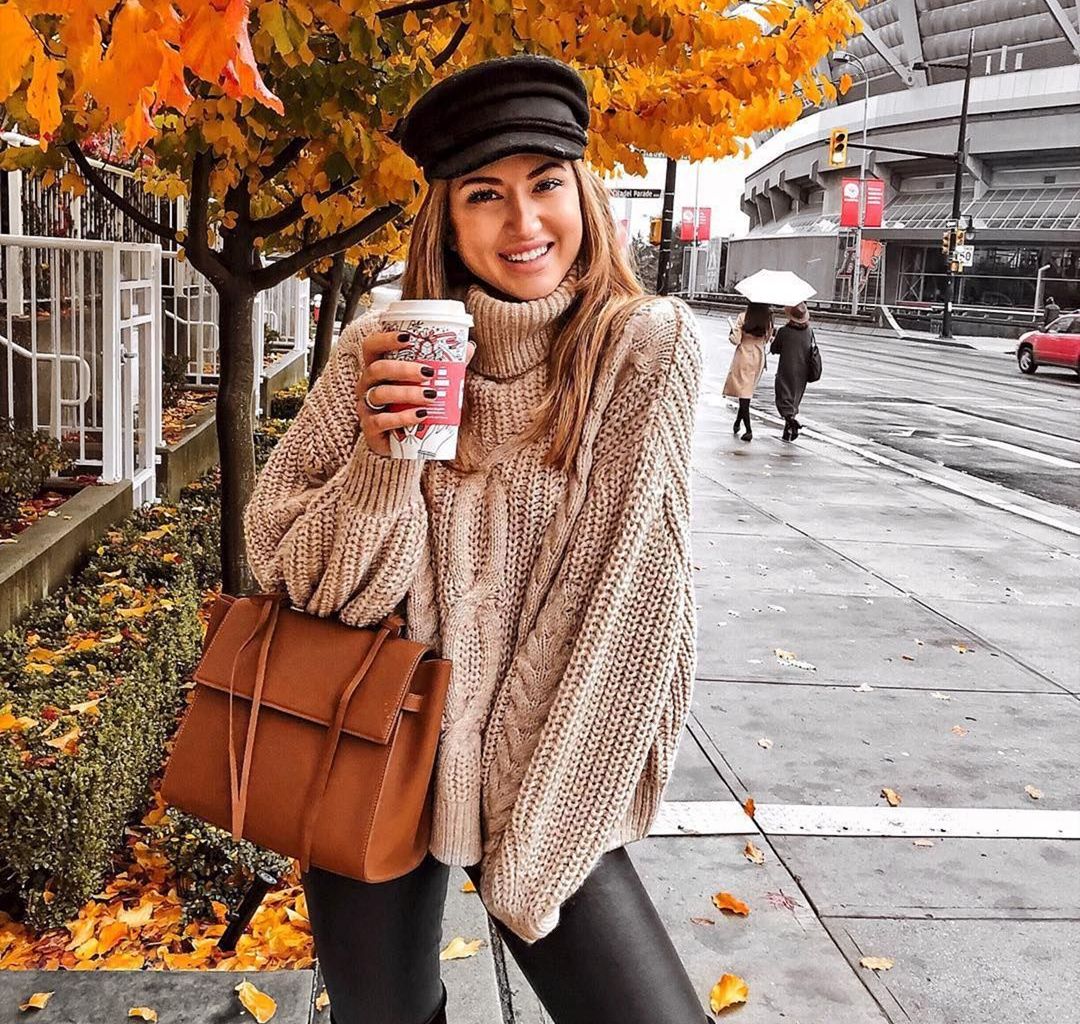 1: Go Casual 
Casual wear offers you seamless options to match with other pieces and adding extra layers to your dressing. You can use common colours, such as grey, white, or black, and combine them with any other colour. You may find them on any online or retail store, and that too at the best affordable rates. The best benefit of casual wear is that you can wear your summer dresses in cold seasons by pairing them with the right outfit, provided you know how to do it correctly. 
2: High necks 
These classical outfits from the 90s are still prevalent in today's fashion. They can be your best bet for the autumn. You can avail of them from any online or retail store with ease and wear grace. They offer absolute coverage in the initial cold days and keep you warm without causing excessive warmth. Styling the high-necks is an art. High-waisted bottoms are great when assembling them with your high necks.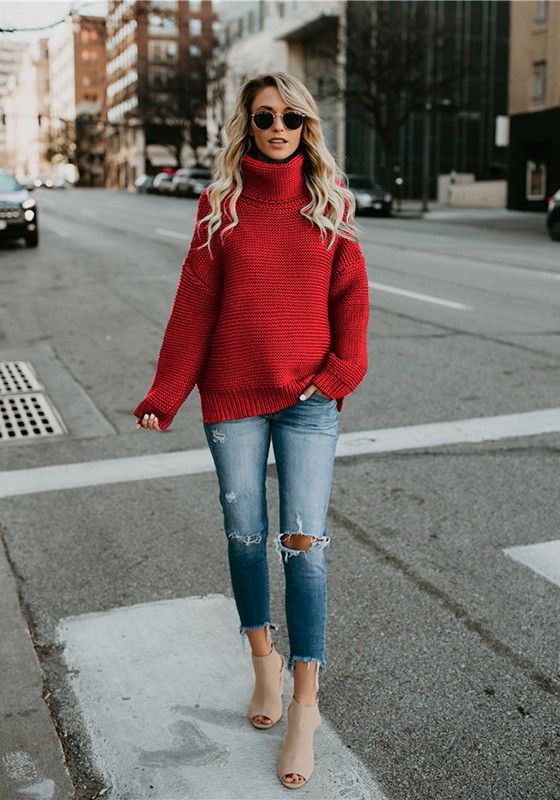 3: Dark Denim
Dark denim is safe and looks great when contrasted with other colours, such as red, red, green, yellow. However, the best thing about them is that they go well with almost all colours. Besides, they are suitable for all your casual occasions the special events. Skinny jeans with a high neck and a contrast jacket and high-boot can be a great fashion statement. 
4: Trainers
Trainers go well with your casual look. You can carry them with loggers, hoodies, or trench coats. Besides, they also look awesome with the cuffed jeans. Besides, you can wear the street look by pairing your trainers with denim, a shirt, and a loose cap. Moreover, you can also match them with your long autumn outfits with your best glasses. Double denim is also a good option to be tried with casual sneakers. Try your tracksuits pairing with your trainers to see the look. 
5: Long Scarf
When the autumn rolls out, scarves become an easy go-to accessory to give a ravishing appeal to your outfits. The long scarves look cool yet keep you warm. They can add life to your simple outfits for autumn. Adding to the style, they offer warm comfort on chilling days. Boxed or striped scarves can add fun to your plain autumn looks. If you are trying to tie it out, you need to do it the right way. 
6: Long Trench Coat
Long trench coats look classy and offer seamless options to style. You can slay your autumn look by pairing the long trench with the heeled sandals and high-waisted jeans. If you want to layer it over a sweater, then you can choose loafers as your footwear. You can also embellish your long trench coat look with a beret that can give you a legit autumn look. 
7: Leather Jacket
If you want to wear something touchy, then this bad boy can accomplish your look. Adding texture to your dressing is always a good idea. For instance, if you are trying an all-black look in autumn, adding texture to the dress can avoid the monotony and add fun to it. Adding a shiny black leather jacket is the best look you can get for the seasons. Put your aviators with this look to grab all the eyes upon you. 
8: Pairing Skirts With Tights
Pairing skirts with tights is a sexy combination. Many people don't know how to wear it is in a fail-safe manner. If you are not sure how to pair it right, fret not! The best way to do this is to match the colour of your outfits. You can pick them from the same or a suitable colour palette. Besides, matching the colour of your boots is also crucial as it can make or break the look. 
9: Trousers
Trousers are stylish, sophisticated and comfortable. You can add them to your autumn outfits wardrobe to make it richer. However, wearing trousers is all about the fitting game. The fitting of your trousers must be impeccable. You can get them altered according to your size and keep them comfy. Long trousers with high necks can give you a distinctive look. Besides, they can offer the widest range of colours to choose from; thus you can choose one according to your fashion. 
Takeaway! 
When shopping for autumn outfits, people often look for warmth and comfort; thus, they fail to see that these outfits can offer great fashion opportunities. However, reading this post until the end can guide you with some awe-inspiring fashion tips so that you can break the stereotypes and nail your dressing this season. If you love to get more awesome and trendy fashion hacks, visit our blog section to explore more.