Have you decided to go to the beaches for your vacation this year? Well, assuredly, the temperatures are going to soar beyond normal, and you will need to pack your sunblock and glares. Do not forget your Hawaiian hats, flip-flops, and your backless free-flowing floral dress. But is that all? Experts will disagree with you. Therefore, let's coordinate with experts and tell you how to pack for tropical vacation smartly.
As you scroll down this article, you will get a detailed idea of the 'essentials' to pack, right from clothing and accessories to electronic gadgets to toiletries to travel documents. That's not all! On a parting note, expert travelers will also make you aware of the things that you must leave behind while traveling to the beaches. Let's wait no more –
How to pack for tropical vacation strategically?
When you are thinking of packing for a vacation to the beaches, you must take into concern certain points – the length of the trip, the details of the weather that you might face and the activities you will indulge in. When you primarily keep these things in mind, packing for the vacation becomes easy and reduces the time.
What to pack for a tropical vacation?
Before you get to actually see how to pack for tropical vacation – let's approximately give you an idea of the clothes, accessories, essentials, toiletries, travel documents and electronics that you will need for a week's beach vacation. Also, we are assuming that you will be a part of the basic water sports activities and hence preparing the packing bags accordingly.
  1. Let's pack the clothes and accessories first
When you want to go on a vacation, the first thing that you will think of packing are the clothes and accessories.
For the ladies
Skirts and dresses – You must remember that for a tropical vacation, you have to pack lightweight clothes, those that are airy and can be worn anywhere without too much thought. Floral maxi dresses and flared skirts are must-haves!
T-shirts and shorts – Casual tees with cotton or linen shorts are a perfect dress code for your getaways. Ensure that you pack one for this tropical vacation.
Bikini/ Monokini or swimsuits, whatever suits you – There's not a chance that you go visiting the seas and not take a dip or go snorkeling into it. For the same, you will have to carry a swimsuit or even sport a bikini or monokini. Go in for bright colors and floral prints!
For the men
Casual tees and shorts – If you are a man and looking for suggestions on how to pack for tropical vacation, the first thing you must note is – to pick up a pair of casual tees and shorts. Whether you go for sunbathing, water activities or even for a sightseeing tour, this combo will never let you down, especially with the wind by the beach.
Button-up shirts with casual trousers – This is an extra pair you must carry. Linen button-up shirts with trousers are perfect for an evening getaway by the beach or even when you are out checking out the scene and sites around.
Keep light jackets or sweaters in your bag before you zip it off!
  2. What toiletries you must carry?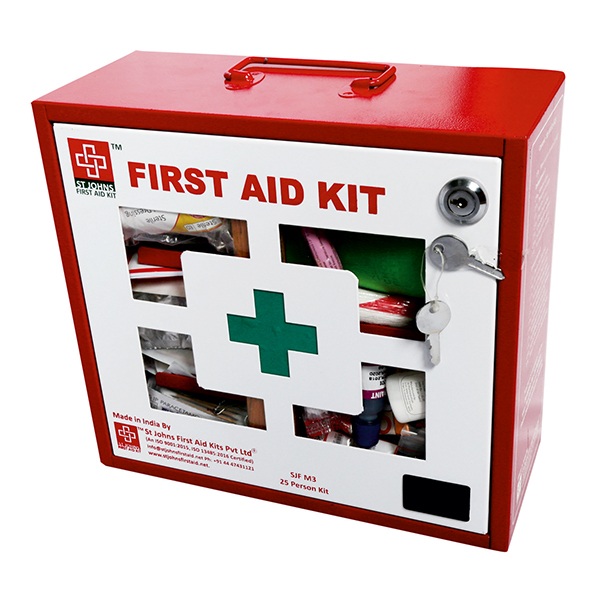 Are you wondering about how to pack for tropical vacation when talking about toiletries? Let's tell you the essentials you will have to zip off –
First aid kit – You need not have too many things in this kit. Just have scrapes of bandage, allergy medications, sanitary pads, hand sanitizer, reef-safe sunscreen, antiseptic cream, and basic medicines in your kit.
Daily essentials – As far as this is concerned, you must pack basic hair accessories, shampoo, conditioner, extra tubes of toothpaste and shower gel, and moisturizer for your skin.
  3. Essentials that you cannot miss out on
These are things that you will have to pack as a 'must' –
Insect repellent – Tropical destinations are packed with insects, and to save yourself those itchy bites, you must carry an insect repellent with you.
Flip flops and water shoes – These are must-haves since you will not be able to navigate the beaches without them!
Waterproof bag – Given that tropics bring forth unexpected temperatures, you must carry a waterproof bag along every time you step out.
Microfiber beach towel – Rather than carrying the usual beach towels, it is better you carry a microfiber beach towel that is easy on space and easier to dry.
  4. You will need these travel documents
Assuming that you are still scrolling down and have a better idea of how to pack for tropical vacation – keeping your documents is essential.
Passport/visa/ boarding pass – This goes without saying. In fact, keep these in a specific pocket of your handbag where they are easily accessible in case of an emergency.
Travel insurance documents – Carry these always in case of emergencies. It is advised that you keep a copy at home and another on your phone (make it accessible offline).
Immediate medical prescription – If you are currently under prescription medicine, do carry this prescription whenever you go visit anywhere.
Cards and emergency money – The fact that you have to carry your debit/credit cards and some emergency money goes without saying.
  5. Gadgets you must not leave behind
Though technically, during a vacation, the goal is to unplug, there are certain electrical gadgets that you must have for the company.
A compact camera – Light to carry, acceptable in most places, and providing premium quality pictures – this is a must-have for all your trips to the tropics.
Power bank and portable charger – Apart from a phone charger, you must have a portable charger and a power bank. You might not want to be 'in-touch' constantly but keep your phone charged for emergency cases. Carry a couple of spare batteries as well.
Underwater camera – Assuming that you would go snorkeling or diving, this is essential that you must carry with you on your beach vacations.
Earpods – If you wish to relax after a long day of the outing, just plug in your earpods and lie down on the couch or go for a casual walk at night.
That's how to pack for tropical vacation if you wish to carry the minimum gadgets for your quick getaway.
Things to leave behind on a tropical vacation
Assuming you have read this article well and listed down the things that you must carry with you on a tropical vacation – here's checking out the things you must leave behind. For starters – you are going there to unwind, so put your valuables under lock and key before stepping out of the house. Also, as far as cash and electronics are concerned, bring only that much which is required. Most shops (apart from flea markets) accept cards and also carry gadgets that you will genuinely use. Dump the rest at your home.
Final Thoughts
As excited as you may be when planning your tropical vacation if you do miss out on any of the above-mentioned things, that will cause a glitch in your picture-perfect trip. Hence, be very careful and pin this checklist about how to pack for tropical vacation to ensure that you do not miss out on anything from the list. If you liked this list but want to add a thing or two more to this, feel free to comment below. For more exciting content like this, keep checking out this page.
Monalisa Mukherjee is a content writer and copywriter with close to 3 years of experience. She has written for websites like Biography Talk, Contour Cafe, He And She Fitness and Fiction Pad. She is currently associated with a noted Digital Marketing Agency and specialises in writing articles for travel, entertainment, cooking, celeb, lifestyle, tech, health, fashion and film news.