An Introduction To Indian Art is one of the finest books published by NCERT that helps the students to peep into the world of Indian art and culture. It also gives them a glance at the continental art forms. Besides, this amazing book has comprehensive information on some of the most popular pieces of art. Everything is there in a lucid English language. Furthermore, the book is interactive so that students can easily get learn the lessons. "An Introduction To Indian Art" book covers the history of art in India. Read this book until the end to learn more about the book. 
An Introduction To Indian Art | The Book Overview 
This book, An Introduction to Indian Art Part 1: Aesthetics, Arts, and Culture, is a great way to get started in the world of aesthetics, arts, and culture. This is a paperback version of a Fine Arts textbook. It includes wholesome chapters that will help young students move into the field of Indian and Continental arts, and it is published by the NCERT. 
The book includes extensive details on some of the most well-known works of art. Besides, a lucid English language and an interactive word flow method will keep the students hooked and interested.
NCERT Books for Class 11 An Introduction to Indian Art – Hindi Medium
NCERT is one of the most renowned publications in India that offers books for students who want to appear in competitive examinations. The books are available in Hindi and English language. Besides, these books are best suitable to the students, especially on the CBSE board. If you want to get an introduction to Indian art, then NCERT books can really help. 
English PDF Download For The Book
Class 11 NCERT book, An Introduction to Indian Art, is also available in PDF format so that students can access it at any time and from anywhere. The best professors have written this book who are experts in the field and have a thorough understanding of the topic.
Chapter 1: Prehistoric Rock Paintings
Prehistory, or prehistoric times, refers to a period of time when there was no paper, language, or written word, and therefore no books or written records. It was difficult to guess how people lived in those days before researchers started to discover where prehistoric people lived.
Excavations at these sites uncovered ancient light tools, pottery, habitats, ancient human and animal bones, and cave drawings. Scholars have pieced together details gleaned from these artifacts and cave drawings to create a reasonably clear picture of what happened and how people lived in prehistoric times.
People felt the need to express themselves until their basic needs of foods, water, clothes, and shelter were met. Painting and drawing were the first modes of artistic expression used by humans, who used cave walls as their canvas. Chapter 1 of the book describes it all. 
Chapter 2: Arts Of The Indus Valley
SelfStudys experts are the writers of this book. Arts of the Indus Valley are described in an illustrated manner. All the concepts in the book are described in an intelligible manner. Besides, the pattern of the previous year's exam papers is also kept in consideration when writing this book. The PDF guide of the book is also available. It can help you to understand the concepts with the utmost ease. Even if you are preparing for the competitive exams, NCERT book materials are completely relevant on the exam pattern. Thus, it can help you in appearing in a wide variety of competitive exams too. 
Chapter 3: Arts Of The Mauryan Period
Chapter 3 of the book is very helpful for the students to learn and understand the Mauryan period. It describes all the important accomplishments of the time. If you want to take a tour of the Mauryan period, this book can offer a great help. Besides, it is also very helpful in the competitive examination. The Mauryan period is one of the most significant parts of Indian history and important from the examination point of view as well. 
Chapter 4: Post-Mauryan Trends in Indian Art and Architecture
Chapter 4 of the An Introduction to Indian Art book can help you in understanding Post-Mauryan art and architecture. Besides, you can get competition-ready with well-explained concepts. Moreover, these are a lot of the practice questions in the book so that you can practice more and more to ensure your success in the final examination. The book is really comprehensive so that you won't need any additional guidance after reading it with full attention.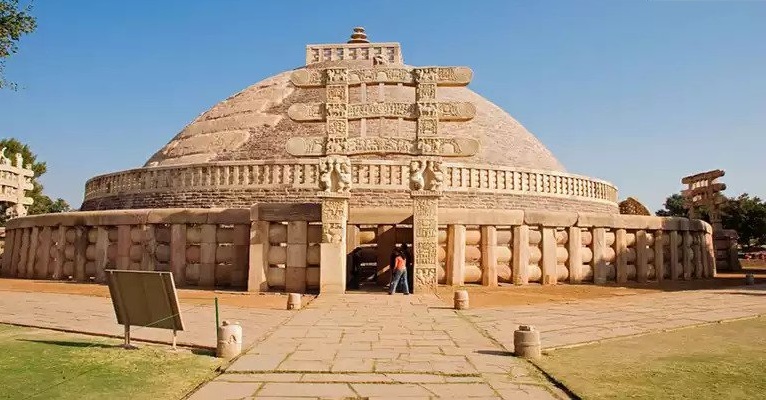 Chapter 5: Later Mural Traditions
Chapter 5 of the book is suitable for the students of CBSE. This book can help you in gaining a fair understanding of the later Mural traditions and practice it with the given problems. You can find a wide combination of the problems, which can help you get a good grasp of the concept. There are sample problems for practice to aid your learning. The concepts are in simpler form so that CBSE students can easily grasp them.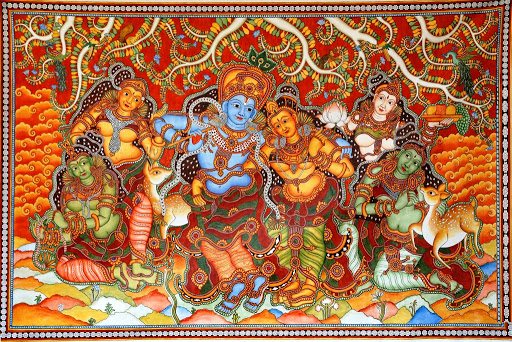 Chapter 6: Temple Architecture and Sculpture
A majority of the art and architecture relics from ancient and medieval India are related to religion. That is not to say that people did not have art in their homes at the time, but domestic dwellings and their contents were mainly include materials that have since died out, such as wood and clay. This chapter introduces us to a variety of Indian temples. Chapter 6 of the book contains the temple architecture and sculpture. 
Chapter 7: Indian Bronze Sculpture
INDIAN sculptors had mastered the bronze medium and the casting process as much as they had mastered terracotta sculpture and carving in stone. The cire-perdue or 'lost-wax process for casting was learned as long ago as the Indus Valley Culture. Also, the process of making an alloy of metals by mixing copper, zinc, and tin, (bronze) is also an important discovery of the era. In the seventh chapter of An Introduction To Indian Art, you can get all this information in detail. 
Chapter 8: Some Aspects Of Indo-Islamic Architecture
When Islam became widespread in India and Spain in the 7th and 8th centuries, the Islamic culture also flourished along with the trades and other activities. At the same time, the Indo-Islamic infrastructure started gaining a significant part in Indian art. Muslims started constructions in different parts of the country on a large scale, and these monuments can be seen today in almost every prominent state of the country. Chapter 8 of the book can help you in gaining a fair understanding of the Indo-Islamic infrastructure. 
Final Words! 
This post can give you a sneak peek into "An Introduction To Indian Art" book. If you love to read more posts on education or literature, our blog section has more awe-inspiring posts for you.