Looking for a new book to start reading? Here is a list of New York Times best selling books. New York Times keeps adding books that have a higher number of copies sold among the readers. This number makes a book best-selling. The higher number of sales depicts the book's popularity, which means these books are worth your read at least once. If you have finished your last book and looking for a new one to continue the page-turning flow, then this post is definitely for you. This post elaborates on the list of the New York Times best selling books you can buy or borrow for a read. Let's explore! 
How To Determine If A Book Is Best Selling?  
To determine if a book is best-selling, you need to look for the number of copies sold among the readers rather than printed or owned. Academic books or comics are devoid from this list, so you can's consider them as the best sellers. The listing of these books as the best-sellers are done on the basis of the massive sales, according to trustworthy sources. However, you may not get a comprehensive figure to determine if they are actually the best sellers. For instance, some popular books are also sold in their sequels; therefore, you may not consider them in the list. However, they are the estimation carried out by an eminent source. 
List Of The NYT Best Selling Books
Now that you understand its maths, below is a list of New York Times best selling books, you can order online and see what makes them popular among the readers: 
1: IT ENDS WITH US
Colleen Hoover wrote it. The interactions are shown with empathy and candor, and the author's note at the conclusion, which reveals Hoover's personal connection to the subject, is a must-read. This novel effectively shows the devastation of abuse, as well as the fortitude of the survivors, with captivating drama and sad realities. It's one of the most raw, honest, motivating, and deeply moving stories you'll ever read. It starts off in an unusual way, but it ends up giving you a lot more than you expected. It's a story about unbreakable love and finding the courage to make the correct decision in the most difficult of circumstances.
2: THE BODY KEEPS THE SCORE
Dr. van der Kolk's book on trauma and its effects are intriguing and motivating. He employs cutting-edge neuroscience to show how trauma affects the brain and body, resulting in anxiety, fury, and difficulty concentrating. Victims have difficulty recalling events, trusting others, and building connections. They've given up control. Despite the fact that most news coverage and conversations center on war veterans, mistreated children, domestic violence victims, and violent crime victims also suffer. Using a blend of orthodox and alternative therapy procedures. Patients can regain control of their bodies and rewire their minds with the correct strategies, allowing them to restore their lives. This is one of the most popular New York Times best selling books.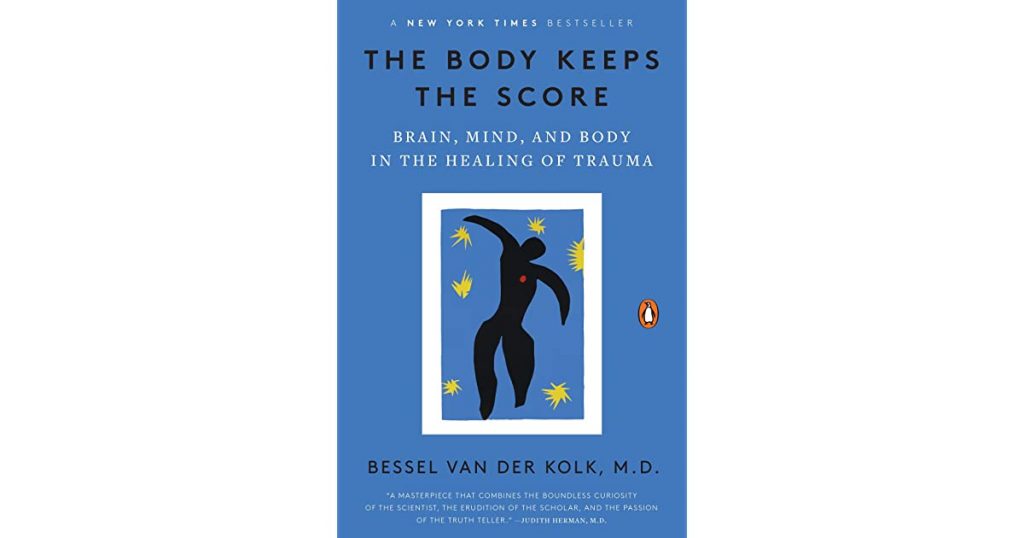 3: A SLOW FIRE BURNING
This book takes psychological fear to a whole new level. A Slow Fire Burning is a deliciously dark and dangerously unnerving novel that will give you shivers with each chapter. It is a tense tale that will leave you with more questions than answers. Furthermore, it elevates the phrase "thriller" to a whole new level. Hawkins' new book is a violent masterpiece that is deeper than it appears, with unexpected people, unforeseeable repercussions, and weird connections. You will certainly love it if the thriller is one of your most favorite genres. Give it a read and try to guess the forthcoming incidents to check your ability to penetrate the suspense. 
4: GREENLIGHTS
In this book, Academy Award-winning actor Matthew McConaughey offers excerpts from his journals over the last 35 years. Since he was fifteen years old, Matthew has kept journals. From Texas to Australia, Mali to Peru, his adventures have taken him. He's kept track of them all. When confronted with the hardships of the outside world, this realistic and unorthodox notebook encourages readers to examine their inner selves in order to make their aspirations a reality. The book isn't about them at all; rather, it's about his life as a whole, not just his job. The writing is conversational and easy to read, but this is one book worth listening to in audiobook format.
5: THE AFGHANISTAN PAPERS
The Washington Post's investigative reporter recounts how three presidents and their military commanders handled America's invasion of Afghanistan following 9/11. This is the main plot that has made it one of the New York Times best selling books. It adds to the chronicle of America's terrible administration of our longest war in a lasting and illuminating way. Craig Whitlock describes how American authorities and commanders betrayed their country's pledges to the Afghans who relied on them and to the U.S. servicemen who gave the ultimate sacrifice following 9/11 in honest and nuanced detail.
6: STEPHEN KING
This Stephen King novel is about a hired killer who exclusively kills bad guys who seek redemption by completing one last mission. This best-selling novel is a half war story, a part love letter to small-town America and its people, and it stars one of King's most intriguing and surprising duos, who go out to avenge the atrocities of an incredibly cruel man. It's a story about love, fate, and a complicated hero who has one last chance at redemption. The novel's unpredictability and excitement propel it to the list of the top of the New York Times best selling books list. 
Takeaway! 
If you are a consistent reader and like to read one book after the other, then you need to read these New York Times best selling books in their chronological order in this post. These books will certainly take your reading experience to a whole different level. However, you like a particular genre; then you can choose it from the list of the given best-sellers. If you liked this post and want to get more insightful posts on fiction and other forms of literature, pay a visit to our blog section.