Have you heard of the idiom – "Truth is Stranger than Fiction?" –
Well, living in a modern society, especially amidst the ravaging Pandemic that the world has been through – it is not easy to garner the correct information on any topic. Indeed – access to the virtual world has increased incredibly but "do what we see/what we are shown" correspond to the "reality of the situation?" Documentaries are one format for unraveling the 'truth as it is.' Where to start? YouTube. Here is a listicle presenting the best YouTube documentaries.
As you scroll down, you will see the names themselves. But you may have a query as to why you choose YouTube as the platform. Why not some other platform? This write-up will answer that as well. Hence, we request your very precious time to read this digital document.
The links to the documentaries have been given in the course of this article for you to check out.
The Top 7 best YouTube documentaries
The listicle as presented –
1. Inside North Korea
Created by National Geographic and standing atop the list of best YouTube documentaries, this revolves around the mysteries that envelop this nuclearised neighbor of China. One of the most reclusive countries on the face of Earth, North Korea, its supreme leader, and its inhabitants have always been the subject of curious minds.
Narrated by Lisa Ling – this documentary depicts the life of commoners under the Supreme General, how his worship is important for survival in this surreal country, and the poverty that ravages the country. A must-watch to know what happens in the restricted land of Kim Jong-un.
https://www.youtube.com/watch?v=EexZjx3YOuQ
2. Four Horsemen
This docu-presentation by Ross Ashcroft is an expert take on global problems such as terrorism, banking failures, poverty, and ecological collapse! This documentary comes with snippets from none other than Noam Chomsky, speaking of the ills of capitalism. Featuring the backdrop of the American economy, this cautionary video is one of the best YouTube documentaries you must watch.
https://www.youtube.com/watch?v=5fbvquHSPJU
3. Shenzen: The Silicon Valley of Hardware
China somehow manages to stay in the news! If not for its rumored conquest of Taiwan and the Shein controversy, but this time (or rather in the past) for its Silicon district of Shenzen.  Though it started as a fishing village, today, post-China's globalization push – this mecca of technology is the world's hardware capital.
Touted as one of the best YouTube documentaries, despite its Chinese connections – this amazing depiction of the power that China holds when it comes to technical prototypes and machine parts.
Visit – Huaqiangbey – that's a place where your technical thoughts are manufactured into technical parts at 10 times the pace than anywhere in the world.
https://www.youtube.com/watch?v=SGJ5cZnoodY
4. A Murder in the Family
The tussle between the mother-in-law and the daughter-in-law dates back to the Greek complexes. Since it is the tale of every family, it would be a normal question to ask – what is so special about this documentary? Well, the strife of the mother to seek justice for her son, the statements made by the parties involved, the tangible human emotions – this docuseries has it all!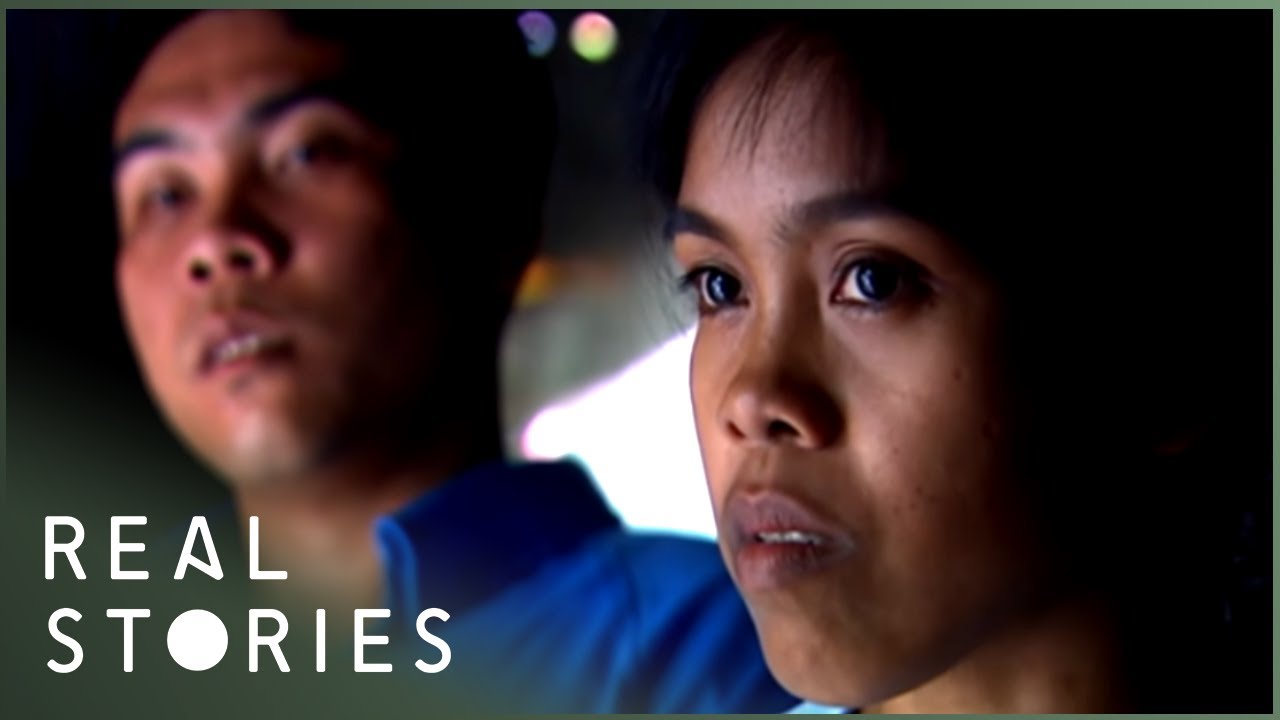 As you move through this documentary, you get to see the emotional and financial troubles that Margaret has gone through. Also, surprisingly – this is not just a simple take on a murder; rather, different perspectives are unleashed throughout this miniseries. It is a recommended watch for the brave-hearted.
https://www.youtube.com/watch?v=vABOFleXLJQ
5. The Family That Walks On All Fours
Presented in 2006 and captured by the genius of Jemima Harrison – this is a YouTube depiction of 'backward evolution.' This family of five in the habitats of rural Turkey – walks on their 'fours'! Literally, on their 'fours'!! 
Scientists have termed this a congenital deficiency, where 'the human seems to be going backward.' This gripping tale of the quadruped Ulas family shows the level of adaptation that man is capable of and what true determination looks like – moving on in the face of extreme adversity.
https://www.youtube.com/watch?v=Jwiz-yhLpT0
6. The Next Black
Talk of the best YouTube documentaries; there's no chance you would not care to watch The Next Black playing on this portal. Exploring the future of clothing, this docu-testimonial talks of the future of fashion, the revolutionary impact that fashion brands can make, and definitely the placement of fashion in the context of ecological issues.
When Coco Chanel stated that – "fashion passes, style remains," it was one of the boldest statements about fashion. As you will see in this documentary, how the companies redefine our daily clothing choices and, in general, the dominant fashion choices in the world.
Even if you are not a fashion enthusiast – this documentary, with its superior graphics and detailed narrative, is a great choice of content.
https://www.youtube.com/watch?v=XCsGLWrfE4Y
7. Dear Zachary: A Letter To a Son About His Father
One of the most emotionally charged documentaries or, rather – a thriller docu-presentation with the concept of exploring the lowest of humanity as the backdrop – this Kurt Kuennes presentation comes last in this list.
A harrowing corroboration of how the victim – Andrew Bagby, was shot in a park by his mentally deranged ex-girlfriend Shirley. She was then pregnant with Andrew's child and fled to Canada to avoid legal repercussions. Zachary, the son was born in Canada, and this testimonial is a rant of the parents to get the concerned punished.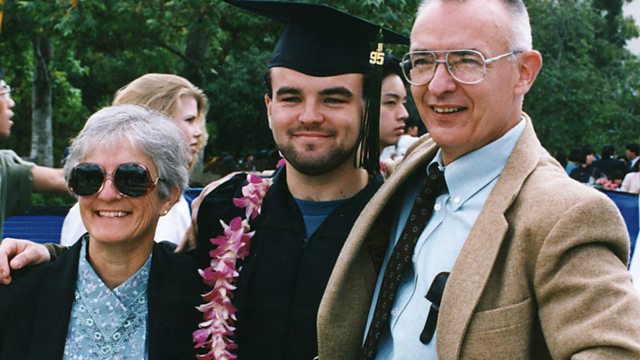 In this docu-testimonial, Kuennes aims to give an idea to Zachary about his dead father and the kind of person he was. It is surely one of the best YouTube documentaries you can check out.
https://www.youtube.com/watch?v=P_QMl_rF3KQ
Choosing YouTube over other platforms
Global outreach has changed drastically, and domestic boundaries are no longer the limiting factor when it comes to content. Multiple hosting platforms provide visual content that claims to represent the 'truth'. However, we must understand that certain docu-dramas are often streamed on platforms with inherent connotations about a specific topic.
YouTube, courtesy of its inherent policies, makes for a neutral platform. Hence, be assured of getting the 'truth' and not the 'perpetrated version of the truth.'
Additionally –
1. Providing hours of free – unbiased video content of undoubtedly Premium quality.
2. YouTube documentaries are a great format for self-education. From here, you get to learn about different ideas associated with a singular occurrence. Whether it is the range of ideas or points of observation around a single incident (the Roshomon Effect), these docu-dramas provide you with novel insight.
3. Some of the best names in the documentary domain – BBC and National Geographic- have their content on YouTube. Clearly – your time is worth spending.
Watch them minus the popcorn
This was the list of the 7 best YouTube documentaries you may check out to get a closer idea of the 'real truth.' However – do take it as a friendly nudge that these docu-presentations are not really the ones to enjoy with a tub of popcorn and cola. You might instead need a box of tissues as gore unravels in the presentations. Be prepared.
Monalisa Mukherjee is a content writer and copywriter with close to 3 years of experience. She has written for websites like Biography Talk, Contour Cafe, He And She Fitness and Fiction Pad. She is currently associated with a noted Digital Marketing Agency and specialises in writing articles for travel, entertainment, cooking, celeb, lifestyle, tech, health, fashion and film news.