Asian style clothes have their own specific set of features and characteristics. Fashion has become global today, and people around the world are looking for apparel from Asia. Asian style is not only different in terms of its aesthetic appeal but also incorporates the culture. There is a whole story behind the making of these fashionable dresses from the local craftsman from the renowned fashion designers. Every Asian country has its unique styles and ideas related to clothing. Besides, there are multifaceted factors, such as crop yields, resources, and technology, that affect clothing in Asia. Read this post until the end to know more about Asian style clothes. 
Predominant Clothing Styles In Different Asian Countries
Asian countries are the oldest civilizations on the earth and offer rich cultural diversity. It attracts western countries to delve into the rich and prosperous culture of the Asian countries, including their dressing, food, amazing sight-seeings and several others. Here, we will see the Asian style clothes coming from different Asian countries. Check the below-given list: 
1: India
India is one of the oldest countries in the world known for its affluent heritage. People of the world see India as the spiritual leader of the world. People from all corners of the globe visit here to find their inner selves. If unity in diversity really exists somewhere, then there could be no better place than India. 
A wide variety of dressing styles can easily be found in the country. People from different states wear different fashion. For instance, the Sikh community in India that predominantly lives in Punjab and the northern part of the country wear Punjabi Tamba and Kurta, or Punjabi Suit and Pajama. On the other hand, Punjabi women wear Patiala suits, Phulkari saree, Anarkali suits and various others. 
On the other hand, men in the southern part of the country wear white dhoti or colourful and patterned lungi. It is like a sarong; they wear it in their own way. Besides, the women wear sari embellished with flowers in the hair. Sari and Kurta Pajama are the most popular dressing in India. Regardless, the people wear western dresses on regular days; the true colours of their culture and ethnicity can be seen in the festivals of India. 
2: China & Hong-Kong
China is also one of the most ancient countries of the world that have preserved its cultures and traditions and yet, evolved with the changing dressing styles. It is outpacing the rest of the world when it comes to fashion, technology, and science. Besides, it is one of the fastest developing economies of the world with its ability to produce cost-effective solutions to replicate every new invention. 
The most prevalent dressing of China and Hong Kong is qipao and cheongsam for women. On the other hand, hanfu is a unisex dress in China that can be worn by both men and women. This prominent clothing belongs mainly to Chinese culture and tradition. These dresses are highly customizable, and you can get them custom-tailored based on the colour, size, length. Besides, qipao and cheongsam have a high collapsed collar. Talking about the hanfu, it is very much similar to the Japanese Kimono. These dresses are paired with slip-on cloth shoes. 
3: Japan
Japan is a country that has developed at an incredible pace. Despite the rapid development and urbanization in Japan, it never left its culture behind, and people are earnest about their culture and traditions. Besides, they highly value their traditional outfits. 
The traditional Japanese attire is the Kimono, which is worn in the major parts of the country. They are often made with silk and offer excellent freedom of personalized dressing. They cover the whole body starting from the shoulders to the heels. To keep them intact, Japanese people tie them with a wide belt termed as obi. You can see these traditional outfits at their best on special festivals and occasions. This is the time when you may wonder how amazing and fancy it can be.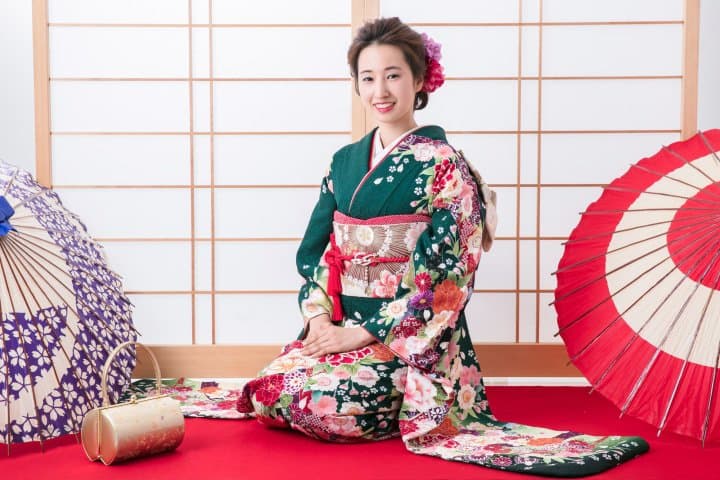 However, if you want to try it, you are about to experience great difficulty. These Asian style clothes take more time to wear by a person, and it may limit your movement when being worn. 
4: Philippines
Philipines has an amazing history of clothes and outfits, which has been affected by the chronological events that took place in the country. The traditional dresses of the Philippines are colourful and ornate. The land was invaded by the other western countries; therefore, you can see the influence of the invader countries in their day-to-day dressing designs. You can see these influences predominantly from Japan, the US, and Spain. However, they have retained their ethnicity and tribal appeal in their dresses. 
The traditional dress for men is Barong Tagalog, which can also be worn by women. They are the long sleeve shirts made with a thin fabric having rich embroidery work. It is similar to the western shirts; however, worn in their unique style. Besides, they wear western design pants, yet, you may notice the local flavour and tradition in the way they are worn.
5: Korea
Hanbok is the traditional dress of Korea, which has been their day-to-day outfit a century ago. However, you can see the Korean people wearing their national dress at festivals and other important events. Hanbok is a colourful dress having traditional and aesthetic appeal. 
Korea has kept its traditional outfits, such as jeogori, baji, and Chima, intact from the Three Kingdoms of Korea. Hanbok is one of the most popular dresses; you can see the local people wearing them at wedding ceremonies, festivals, and day-to-day life. Moreover, they are available in seamless options based on age, gender, and seasons. 
When it comes to the designing of the Hanbok, they are a ravishing flow of lines and angles. Besides, vibrant colours are also one of the main attributes of these Asian clothes. 
Final Words! 
This post elaborates on the Asian style clothes that are predominantly worn in different Asian countries. Besides, you can also get to understand the cultural and historical aspects of these popular outfits from Asia. If you are a fashion lover and always in search of new fashion stories, visiting our blog section can give the right feed to your quest.