Finding gifts for busy moms can be a daunting task! Every time you ask them about their needs and requirements, they will simply state that they are too busy to be concerned about them. In fact, there's no chance that you could make them sit down and select a gift for themselves! No worries, though! As you scroll down this post, you will see a host of such gifts that you could gift to your 'ever-busy' favorite woman.Just to make things a little clearer, the experts have categorized the gifts into multiple segments to make things a little easier. Here's picking the gift that you would think is best for your mother –
Picking gifts for busy moms
As the saying goes – a mom is always busy. Whether she's working at an office or she's working at home – she's always 'working' almost without any respite. Yet not many people actually remember their daily routine or celebrate them apart from Mother's Day. Let's try taking a different path and find some gifts for their daily use that would ease their 'work' and help them live a happy and healthy life.
If your mom is a working woman
Is your mother a working professional? Then there's very little time that they can give to themselves, let alone take proper care. Here's a listicle of gifts for busy moms from which you may pick one to help your mother get a little breather or even a small help in her regular activities.
1. Essential oil diffuser 
The relief that an oil diffuser provides is unparalleled! After a tiring day at work, she can put on her choicest essential oil and let it seep into her senses as she unwinds. Rest assured, those moments before she sleeps will be the most relaxing as she mentally prepares to battle it out the next day.
2. Hydroponic plant kit 
She loves gardening. Watering her plants right in the morning was one of her favorite hobbies. But now, with paucity of time, there's not a bit that she can spare. A hydroponic plant kit can be a great alternative for her. Equipped with inherent water-soil-nutrients, keep it either on the office desk or by the window and see how your mother gets happy having a piece of her hobby back.
3. Vacuum-insulated travel mug 
As she rushes out to work, make sure that she doesn't miss out on her protein shake, coffee, or fresh kale juice. A vacuum-insulated travel mug is one of the best gifts for busy moms and helps them plan their day as they sip their drinks on their way to work.
4. Apple Watch/Fitness watch 
As she meanders through her long stressful day, an Apple Watch or any other Fitness watch can monitor her body stats. This will ensure that despite being busy throughout her day, she takes care of her health and at least does the basic minimum.
Has your mom chosen to stay at home?
A quite sexist idea that has been doing the rounds for eternity is – stay-at-home mothers are not 'working.' However, the reality is – they are some of the most hardworking women who hardly manage to get a minimum time for themselves to ensure that the home stays in order. Here are a couple of practical gifts that you can give to them –
1. Drawer Organiser set 
Since she is constantly trying to organize things, a drawer organizer set is the best gift that you can give her. Stacked in respective sections, she can put in her essentials and non-essentials for the say.
2. 7-in-1 Instant Pot 
Getting dinner on weeknights is one daunting task! Gift your busy mom this instant pot with – a pressure cooker, rice and slow cooker, saute pan, and a lot more added to reduce her cooking time.
3. Robot Vacuum 
As she always complains about how messy you keep the home, this self-charging robot vacuum is another of the gifts for busy moms to make their cleaning job a tad bit faster.
4. Budget tracker and bill organizer 
She needs to track the budget, set the menu, organize the bills, and what not! To ease her work, a budget tracker and bill organizer combo set is a great option.
What if your mom is an entrepreneur?
If your mother is an entrepreneur – then rest assured, apart from a host of things that she has to manage personally and professionally – she also needs to ensure that her employee's welfare is not being compromised (an additional issue). Pick any of these gifts for busy moms to ease their life a little –
1. Family portraits and other pictures 
As much as she may adore her family, you will hardly find her to decorate her office with those little family mementos. Hence, you can get her a family portrait or a handful of picture stands for her desk with her family's pictures to enhance the decor of her office.
2. Schedule an interior design appointment 
How about getting her an appointment to renovate her office? Given that she's a busy woman who has been working non-stop, chances are there that she would not have the time to take care of the look of her office. Schedule an appointment and chart out a customized space for her – and later, you can pay the costs for the same as well.
3. A website SEO audit service 
If she has a website for her business, and that seems to be lagging behind a little these days, there's nothing better than you gifting her an auditing subscription for SEO services. Most digital marketing agencies offer quarterly, half-yearly, or annual subscriptions. As she's too busy looking after the other aspects of business, you can definitely help her out with this.
4. Coffee maker 
She's busy, but she wants her coffee! Its time you grab a coffee maker for her that she could install at her office space and enjoy her cuppa amidst the bustling role of entrepreneurship.
Relaxing gifts for busy moms
If you want the 'I can do it all' lady to take a breather and concentrate on herself for a little while, here are some of the options for you to choose –
1. A tea-kit 
If she loves her tea and, despite her busy schedule, does manage to take 5 minutes to enjoy the aroma – then you can surely gift her a tea kit. A set of herbal teas, Chinese specialized aromas, or even the globally-reckoned Darjeeling Tea are available online. Pick any of the types, or customize the package and gift it to your busy mother.
2. Foot Massager 
Give her a break! Yes, and that too with a percussion massager to ease her day's fatigue and pain. There are a number of reputed brands available in the market. Check the credentials before buying.
3. An all-paid spa session
Every woman loves to pamper herself with a spa visit. But only a few mothers manage to make out some time for the same. So, this time, just ask your busy mom to relax and gift her an all-paid spa session at home! Multiple salons offer such sessions and even monthly or annual subscriptions.
4. Membership of any of the leading streaming services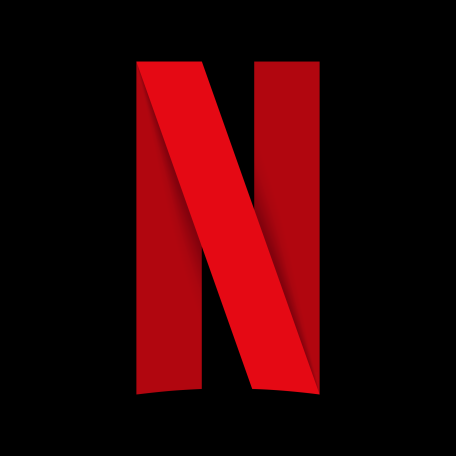 After a whole day's work, maybe she gets just an hour to relax. To ensure that her 'little me time' becomes a 'little more' entertaining, you can gift her an annual subscription to any of the leading OTT services. Netflix, Amazon Prime, Viu, and more have a bevy of shows (all mostly with 40-50 minute per episode timeline) that she can tune into.
Does your mother have health issues?
Even if your mother has severe health issues, and you may have been praying to her to take care of her health – it will all fall on deaf ears. She will still be doing her job (if she has one) and taking care of the house with equal elan – only leaving her health behind! So, here are some gifts for busy moms who simply neglect their health –
1. Stationary bike
She might have multiple health issues but is surely more concerned about your health than taking care of her own. Ask her to go for a walk, and she will give you details of how much work she has at home. Hence, getting her a stationary bike is best to ease her workout routine. With this, she can take care of her health, all within the domain of her home.
2. Peloton digital membership
Going a step ahead from the stationary bike is a Peloton digital membership. What if she has an office to manage and a home to care for, with her health issues going nowhere – is there anything better than this? Offering a diverse range of exercises to train specified areas of the body, she will need to spend 30 minutes every day within the confines of her home in her strife to manage her health issues.
3. Air Fryer
As much as you may love those crunchy fritters, with your mother having health issues to deal with and being too busy to take care of herself, having those seems a little incongruous. So, how about gifting your mother an air fryer? One of the gifts for busy moms with health issues, this fryer will make those delicious fritters as before – only without the drops of oil!
4. Iron Flask Water Bottle
She never remembers to drink water on time. In fact, she's so caught up that, at times, she forgets even to drink water! For such mothers, a flask water bottle is the ideal gift. Coming with a 64-oz capacity and an integrated hydro flask, you can gift her a drop and two to maintain her water count.
How about filling up the bottle for her regularly right in the morning? Do that; you will feel good.
What to remember before buying gifts?
Note these pointers –
Practicality
When you are looking at choosing gifts for busy moms the first thing you must check is – the practicality of that gift. Whether she's a stay-at-home mom or a working mother, if that gift is not practical and usable enough, then you will find it stacked in one corner of your home.
Self-care
Apart from practicality, the next thing you must remember while buying a gift is – that it should be one of self-care. As in – something that is regularly required by her and somehow or the other is integrated into her daily life. In that way, she will be able to use it without making much of a fuss!
Last thoughts
When it comes to selecting gifts for busy moms, one must be extremely thoughtful about the type of presents that you would take. After all, for most moms, anything you would buy will be treated almost like 'clutter', and you may also get a scolding or two stating that – 'there was absolutely no need to waste money.'
However, assuredly, if you pick anything from this list, then without a doubt, it will enhance your mother's working process (whatever work she might be indulged in). So, leave aside the concept of gifting only on Mother's Day, pick up any of the gifts mentioned above, and see that sparkling smile on her face.
If you like this post and want more info, keep checking this website!
Monalisa Mukherjee is a content writer and copywriter with close to 3 years of experience. She has written for websites like Biography Talk, Contour Cafe, He And She Fitness and Fiction Pad. She is currently associated with a noted Digital Marketing Agency and specialises in writing articles for travel, entertainment, cooking, celeb, lifestyle, tech, health, fashion and film news.