As the latest offering from K-drama land's revenge saga, Song Hye Kyo's The Glory sits atop the list of Netflix's 'most viewed non-English show' – one can surely say that the Hallyu wave has entered another glorious year. Though the streaming platform has not yet revealed its K-content lineup for 2023, but with news floating around that the likes of Park Seo Joon, Bae Suzy, and Choi Woo Shik has been signed up for Netflix originals, you can be assured that the upcoming Korean shows on Netflix will be nothing short of blockbusters!
For all the K-drama lovers who wish to have a plethora of unmissable historic action epics, rom-coms and webcomics on their watchlist – here's a listicle showing you the offerings of 2023 with a dash of nostalgic offerings. It's time to check out the details –
Which are the upcoming Korean shows on Netflix?
Fans and supporters of the Hallyu wave are desperately waiting for some blockbuster Korean shows that the streaming app will add to its collection in 2023. Here's listing some so that you can get your Netflix subscription renewed if you haven't already.
1. The Glory
With over 100 million views within a week of its releasing its second part, Song Hye Kyo, Im Ji-yeon and Lee Do hyun starrer has been grabbing eyeballs and more! After a not-so-successful outing last year, Hye kyo returns with this revenge saga wherein she takes on the role of a homeroom teacher to teach a lesson to her school life bullies.
One of the highly praised Korean shows on Netflix, this series depicts school bullying and violence that has permeated South Korean schools for a long time.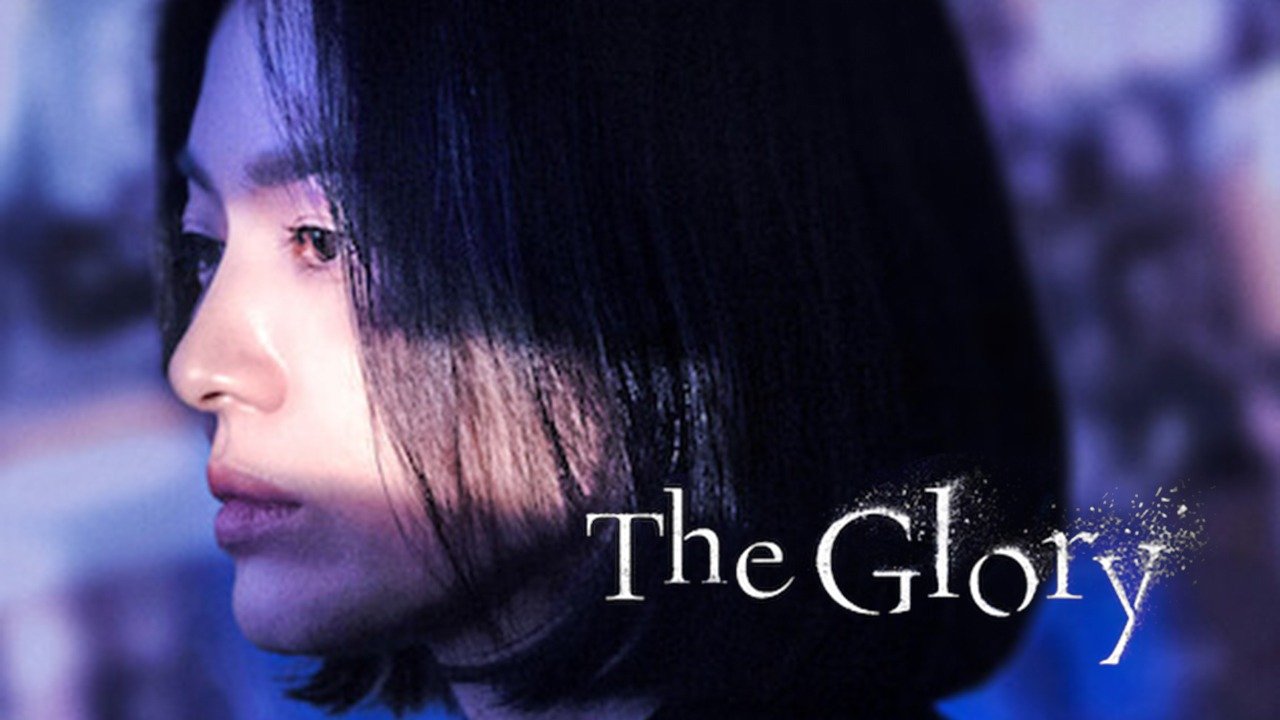 2. Crash Course in Romance
Originally streamed on the Korean broadcasting channel tvN, this drama showcases a passionate romance blooming between a former athlete – cum-owner of a banchan store Jeon Do Yeon, a single mother, and the celebrity math teacher her daughter joins Jung Kyung Ho.
Powered by two of the hottest Korean stars, this is a warm story that deals with the slow-burn-love between two individuals who come with their own share of tribulations to give life another chance.
3. Love to Hate You
Last year A Business Proposal brought forth the concept of fake dating. With Yoo Teo and Kim Ok Vin leading the road this year, Love To Hate You is a series that depicts that thin line between love and hate between a lawyer and Korea's top actor, with other supporting characters blended within this story. Will they keep their suspicions aside and fall for each other, or will they remain distant forever? To find out, keep watching this space for more!
4. Divorce Attorney Shin
Another of the Korean shows on Netflix which has become an instant hit surprisingly – starring Shin Sun han and Cho Seung Woo. Trailing in the complex world of divorce, this pianist-turned-lawyer fights for his clients hard and tough to win. This turbulent story, comically presents some of the weird but true reasons of a divorce and how the lawyer handles it all.
Based on a webcomic of the same name, this show surely has a lot of potential. Only with time will the audience judge if it can hold on to the promises made.
5. A Time Called You
Another anticipated drama that brings back the audience's darling, Vincenzo-fame Jeon Yeo bin and A Business Proposal hitmaker Ahn Hyo seop. Though as per the plot outline, this story will start on a tragic note, about a girl losing her boyfriend in an accident, it will later get into the fantasy zone with the time-travel angle involved.
The date of the premiere has not been announced, but Netflix will stream it by the mid of 2023.
6. Black Knight
Kim Woo bin has always been a hit with the audience since his Heirs aired back in 2013. This time, he stars as a black knight, a delivery driver supplying essentials in an intense pollution-rid fictional world of 2071.
This dystopian series has been garnering a lot of attention since it is based on a webtoon and has been directed by Master director Cho Ui Seok.
7. Destined With You
SF9 member Rowoon is making a comeback with this drama touted to be one of the most anticipated Korean shows on Netflix. Touted to be a fantasy romance, this stars Jo Bonah and is based on a story about the discovery of a forbidden book and the curse under which Rowoon's family is reeling. This love story will also star Yura and Ha Joon in supporting roles.
8. Doona
Based on the webcomic The Girl Downstairs, this series brings back Bae Suzy as a retired idol. The story will depict a warm relationship between an upcoming idol who suddenly announces her retirement and a university student with whom she shares her house.
Not only are people awaiting Suzy's comeback, but also is interested to see how Yang Se jong pairs up with Suzy after his superb debut in 2017.
9. Mask Girl
Dealing with South Korea's unhealthy obsession with looks, this series deals with an ordinary worker, essayed by Go Hyun Jung who works during the day and livestreams at night as Mask Girl to hide her identity. With her suffering from an already inferiority complex, she alongwith her colleague Joo Oh nam, and his mother Kim Kyung ji get embroiled in an untoward incident. Will they make it, or will they not? That's what you will have to watch out!
10. Gyeongseong Creature
Later this year, Park Seo Joon and Han So Hee will headline the historical thriller set against the backdrop of Japanese colonial rule in Korea. As of now, the plot outline reveals that – two young adults will battle strange creatures who have been born out of human greed.
The series is highly anticipated given that it stars two of Hallyu world's leading actors with a successful track record. Also, as per reports, the drama has already been renewed for a second season.
#Special mention: Apart from the aforementioned dramas, here are a couple of South Korea's hit series that return with a second (and preferably third) season. The hit horror drama Song Kang starrer Sweet Home will be returning with a second season. Another of Netflix's hit dramas All Of Us Are Dead, was renewed for a second season in June 2022, ready to be released by the end of 2023.
Topping it all is the news of one of the blockbuster Korean shows on Netflix – Squid Games, making a comeback by the end of 2023. The dates for the same area are awaited.
How about taking a trip to the past dreamland?
Well, that was listing out some of the upcoming or on-air Korean shows on Netflix. However, if nostalgia kicks into you as you are watching the latest blockbusters, here are some of the old ones you cannot miss out on –
1. Crash Landing On You
This story starts with a South Korean heiress who lands in the demarcated area of North Korea in the arms of a revered soldier. Led by Hallyu superstars Hyun Bin and Son Ye Ji, this is a drama that explores the concepts of love amidst border tensions only to find peace in the Swiss edelweiss lands.
2. Itaewon Class
A Korean take on the Biblical David-Goliath setup, this story takes on the traditional good-vs-evil tale and gives it spin against the backdrop of the Korean economy. Starring Park Seo Joon and Kim Dami, this not only became a superhit in South Korea but also is one of the best shows to check out.
3. Vincenzo
If you thought that K-drama was all about rom-coms, this Song Joon Ki starrer is one of the most noted Korean shows on Netflix. Playing an Italian consigliere, paired ably with Jeon Yeo Bin, this one ages-like wine.
4. Squid Game
If you have not been living under a rock, there's not a chance you have not heard about Squid Game. The edge-of-the-seat thriller starring huge Korean stars – Lee Jung Jae, Park Hae Soo and others is unmissable and unbeatable.
5. Hotel Del Luna
A horror-fantasy drama about a hotel packed with ghost helpers having unfinished business. Powered by Yeon Jin goo and the Nation's Little Sister IU – this is one of the most-watched Korean shows on Netflix.
6. Hometown Cha Cha Cha
You can rely on the Hallyu world for dramas that will heal you! One of the best dramas released in 2021, this Kim Seon ho and Shin Min-a led story of finding the 'true meaning of life and its associated happiness' after multiple struggles and heartbreaks leaves one with a hope to strive for the better. This is a romantic drama that restores faith in oneself.
7. Its Okay to Not Be Okay
It is, as the name suggests. A drama that depicts how dysfunctional family bonds affects children, how childhood traumas scar people for life and how a disease can break apart a family. Starring Kim Soo Hyun and Son Ye Ji, this is another of the Korean shows on Netflix you would want to go back to.
Do you think that's all? Not a chance! Open up your Netflix app, and you will find a range of shows (this will be unfinished content if we try naming all) that you can binge-watch.
Have you set the date?
Excited about the upcoming Korean shows on Netflix? It is time you set the dates, get the popcorn, and ready yourself up for the 'Netflix and chill' weekend. If you are a K-drama fan, then this is the website to get all the latest news!
Monalisa Mukherjee is a content writer and copywriter with close to 3 years of experience. She has written for websites like Biography Talk, Contour Cafe, He And She Fitness and Fiction Pad. She is currently associated with a noted Digital Marketing Agency and specialises in writing articles for travel, entertainment, cooking, celeb, lifestyle, tech, health, fashion and film news.