You must be the player of the Minecraft version of 1.6. Precisely that is why you are here on this page searching for answers to the query of how to tame a horse in Minecraft. The concept of horses as animals were introduced in the 1.6 updates of the Minecraft game. Since then, this question of spawning horses, taming them, and playing them up has been constant searches in the search engines.
However, now that you are here  – albeit on the correct page- you will get a complete idea about dealing with horses – from their spawning to playing status. Scroll down and figure out which technique to apply and what steps to follow regarding taming a horse in Minecraft.
How to tame a horse in Minecraft? – A basic idea
Minecraft is an open-ended game format that offers a myriad of adventures and exploration opportunities. The variety is wide, from building the simplest of homes to the grandest of castles. However, it is a survival game; therefore, you need to understand that different challenges come up at different times. Hence, starting from taming of horses and other animals to ensuring that there is a range of armors to deal with the new set of adventures that are coming this way – rest assured you are in for a ride.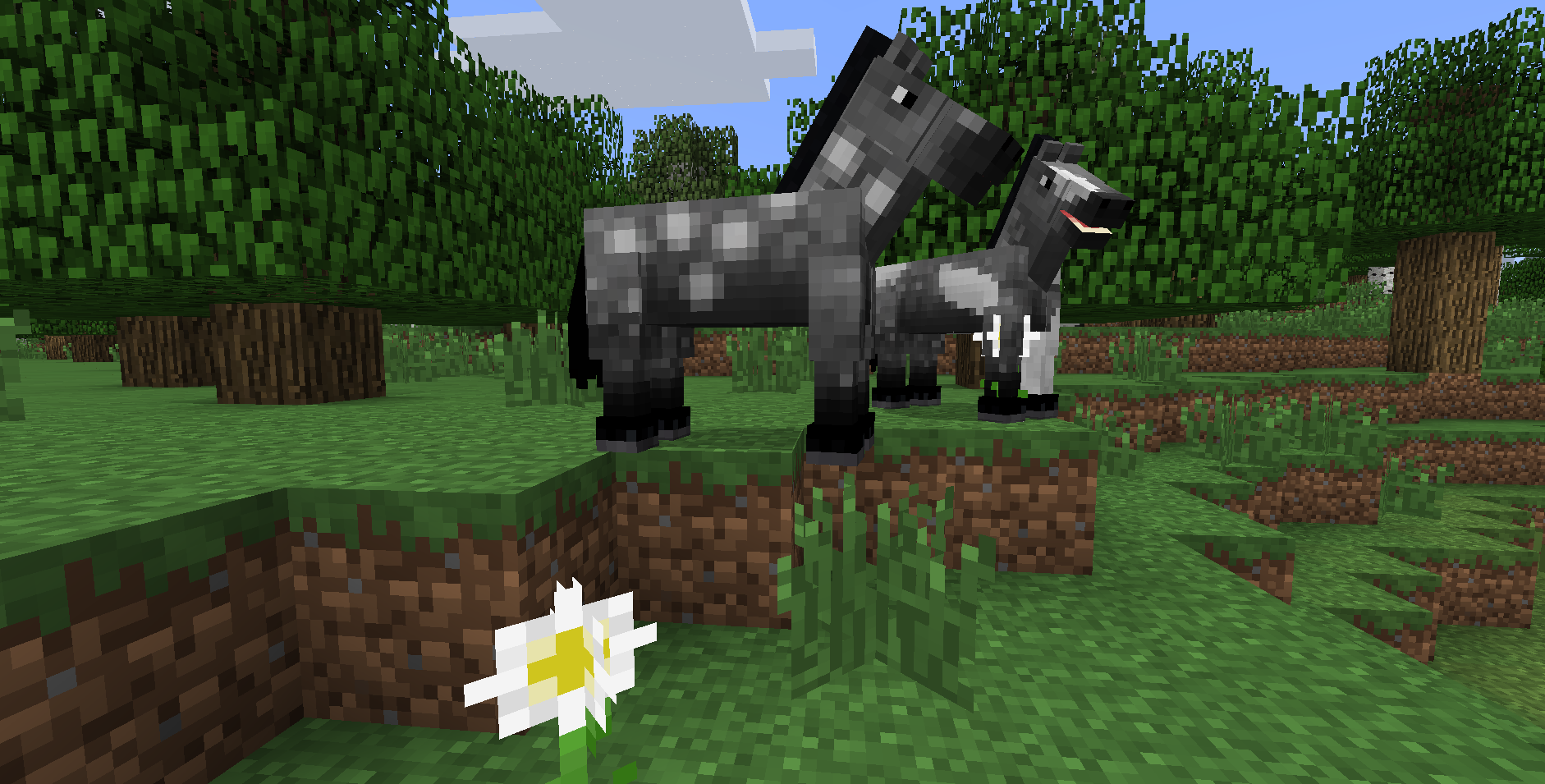 In this process, taming the horse is one of the easiest procedures. One can tame it by handling it well, adjusting the saddle, and sitting on its back. If you see anyone playing this game, you will automatically understand that the person has really set up the whole game and is now playing. Rest assured – when you have to start playing, you too will have to set up and then continue. So, find out the process for yourself.
After all – doing it yourself is the first stage of learning the steps of articulating!
How to proceed toward the taming process?
The taming of a horse comes later – initially, it is the spawning of the horse. As you move ahead in the game, you will find that horses are one of the most peaceful animals found all over the – plains, plateaus, savannas, and villages. Make your choice, and rest assured you will find one that suits your capabilities.
What's next? The spawning of horses! Just know for a fact that the Minecraft animals are quite easy to tame; however, finding one is difficult. Not just that – when it comes to horses, it is the chosen biome that determines the spawning capacity of the horse.
The spawning is a task
When in Minecraft – the horses, generally passive creatures – come either in a group of 2 or in a 6 group format. Also, they are strictly found in the Savannah and the Plains – with myriad formats such as 7 hues and 5 markings! How to combine and concoct them is your choice! By the way – there are 35 of them in that variety.
Also, if you do not find any horses in the biomes as mentioned above, you can always check the villages – they have stables wherein you may find a stud of horses. This is just one of the steps to answering the query of how to tame a horse in Minecraft.
#Just so that you know – you can attack horses and kill them for nothing but leather and minimal XP!
Breeding is another procedure
Though, according to many, this procedure comes later; since you are garnering knowledge here so might as well get the needful. For starters – know that this breeding process is restricted to a team of two tamed horses. Therefore – the choices here themselves are negated.
What's more? These two horses need either golden apples or carrots to maintain and manage their standards. This breeding process comes only after the taming process. To find the golden apples, you either raid a chest or curate one from the crafting menu with golden ingots for company. If you wish to have golden carrots, then all you will have to do is – curate a set of carrots from the golden nuggets.
Check out what's there inside your treasure chest and find out if the smelting of the golden items is done or not. So, melt down the golden ores and the raw form of it and create the ingots from there!
Wheat is another food product used in the breeding of horses! Else you can always choose sugar and hay bales – check out what works for your horse.
#Just for you to know – you can easily breed a donkey with a horse to get a mule. Crossbreeding is allowed, and rest assured – you can always have a better variety!
Now, getting back to the taming process – build up a Saddle well. Now, here comes an issue. You thought all you needed to do was curate a saddle and tame the horse? That won't work! This article on how to tame a horse in Minecraft will tell you exactly how to find that saddle. Ready?
There is a chest loot to start with! Where to find those chests? The villages, temples, dungeons, forests, fortresses, and ancient cities are the ones to check out! Want something more adventurous? Well – choose fishing or killing of a ravager! A little bit on how to use it? Well – if one a standing motion, then go to the tamed horse and just place the saddle with a right click. If your horse is in motion – go in for the inventory key! Ready to ride? The movement keys are there to control your horse and the saddle!!
Once done – when you want to remove the saddle, you must use the inventory keys. Now you jump into the main taming process.
Tame the horse – the way you like!!
Done with the spawning, the saddle, and the breeding knowledge? Now comes taming it. A 'Mount' button is available – either right-click it or choose to hover around it. Now open up your inventory and consistently equip the saddle – rest assured – your ride is ready! It might take a couple of minutes to complete this process, but this is it!!
#Just know that when you approach the horse, you must not carry any armor.
Even if the horse throws you off its back (which is natural) – hold it firm and continue the process
Mounted the horse? Continue with the area exploration.
Quickies to note –
#If you wish to tame a skeleton horse in Minecraft – since the topic is on how to tame a horse in Minecraft – then you will need to kill the rider of that horse and equip the saddle and continue the game
#For a Zombie horse – you will need to follow the set of instructions that are given. Mostly there are cheat codes to help you.
#In a Minecraft bedrock – the taming process is almost similar! If the taming process takes time – feed your horse a little more!
So, how was this information on how to tame a horse in Minecraft? Hopefully, you will have a better idea of dealing with these animals and get a better score in the Minecraft game. Play well and win the game!
Monalisa Mukherjee is a content writer and copywriter with close to 3 years of experience. She has written for websites like Biography Talk, Contour Cafe, He And She Fitness and Fiction Pad. She is currently associated with a noted Digital Marketing Agency and specialises in writing articles for travel, entertainment, cooking, celeb, lifestyle, tech, health, fashion and film news.