You have been looking forward to your wedding day and now it's finally here. Everything is set, from the wedding venue to the decor and even the catering. Now it is time to focus on yourself and how beautiful and immaculate you are going to be on that day. You have to ensure that you find the best bridal stylist in town who will work the magic on you and your bridal team. A stylist who will ensure that your hair and makeup are on point the entire day, with no mishaps. In this piece, we are going to discuss some bridal makeup tips that will guide you.
Use Waterproof Makeup Products
The emotions that surround a wedding are so many. This is the day you get to say I do to the love of your life, and you are likely to tear up while saying your vows or walking down the aisle. If your foundation is waterproof, then you won't have to worry about ruining it. You might not have the time to keep fixing your makeup every now and then.
Have Some Items On Hand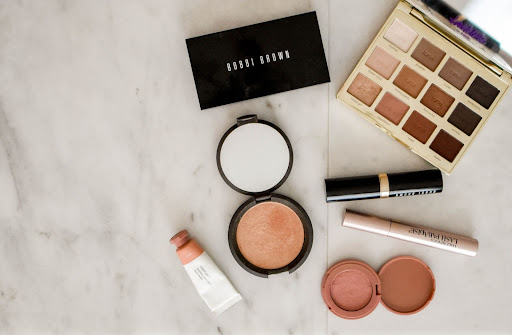 Ask your maid of honor to carry some makeup items in her purse for you. You might need to fix your lipstick or foundation after the vigorous reception dance. Have a makeup brush near just in case. While you may be tempted to bring pressed powder, that's not a good idea; bring blotting sheets instead to absorb oil. 
Blotting sheets don't mess with your makeup; they just remove excess oil for a shine-free look.". You might not need these products if your makeup artist did a good job in the beginning, but it doesn't hurt to have them close.
Use Quality Products
For your wedding day, go all out on the kind of products you use. Quality makeup stays on for longer periods and leaves you looking pristine for the entire day. Do not compromise on quality on this day. This will also help you avoid embarrassing moments like smudging lipstick all over your partner or on your face mask. You do not have to spend a lot of money to get quality makeup products.
Opt for Cosmetic Procedures
In preparation for your wedding day, you can go for simple cosmetic procedures such as a classic lash extension and powdered brows. This will reduce the amount of work for you on the d-day. Eye makeup is a bit tricky, and sometimes it can go wrong if it's not done by an expert. You can also get a tan and maybe go for teeth whitening. You want to look exquisite for those wedding pictures. 
Consider the Weather
You probably decided on your dress or suit, depending on the weather forecast. Similarly, you should think about the weather while deciding how much and what kind of cosmetics to wear. If the ceremony is long and takes place outside in the summer, you won't be able to wear as much makeup as you would if it took place indoors in the winter; your makeup will melt away. However, you can always have a primer in hand to fix any mess. 
Makeup Before Gown
This seems obvious, similar to putting on makeup before getting dressed every day, but it's easy to get caught up in the wedding day craziness and overlook it. Put on your makeup before putting on your gown unless you have no other option. 
Sometimes eyeshadow may come out, and lipstick will get on your hands! And, of course, don't let your face come into contact with your dress; you don't want stains on your wedding dress. You can wear it from down upwards if possible. Ask your maid of honor to help you get dressed.
Take Care of Your Skin 
Invest in a proper skincare routine months before your wedding. By the time of your wedding, your skin will be perfect and ready for the big day. Makeup can only be perfect if it is used on healthy skin. If you have skin issues, makeup can make them even worse. Also, do not make the mistake of assuming that makeup can conceal all flaws. 
If you have freckles, embrace them as they can be very beautiful. In fact, go into this as though you're not planning on wearing foundation at all. Skinimalism can also be a look for your wedding; just a little foundation and lipstick can still work.
Conclusion
Your wedding is not a time to worry about makeup malfunctions. If you are planning on doing your own makeup, you can make use of makeup tutorials and practice your skills. If you are using a makeup artist, ensure that they are the best in the market. You can ascertain their skills by asking to see previous work that they have done. Make sure that you agree on all the details pertaining to the big day. If you need them to do your makeup for the after-party as well, tell them in advance and agree on any extra costs. Finally, do not forget to shine on your as you are the star of your wedding ceremony.
Hi, I am an Author who believes in making the life of their readers interesting with his writing. Writing was always my first interest. Ever since I was a teenager, I was already into writing poems and stories. Today, I have gained a great experience in my work. Check out my work and share your views.