Recently, there were rumors about adding a 4th part to the highly successful trilogy Maze Runner. However, there was no confirmed news on the same, and the rumors died down quite fast. But what it surely did was – boost the popularity of the dystopian-adapted trilogy, with more people wanting to know – where can I watch Maze Runner? Well, it's available on Disney+ Hotstar on subscription. 
Not enough? Do you want some more info on it before you hit the subscribe button (if you already have not)? Well, your search ends right here! This article will reveal some facts and features of this film and the trilogy that represents the zeitgeist of the sci-fi genre of the early 2000s in Hollywood. Let's take a look – 
Where can I watch Maze Runner online? 
There are multiple platforms on which you can watch Maze Runner online. Let us give you the specifics – 
Watch it on Disney Hotstar
For lovers of the mystery action genre, the Maze Runner film series (it is a trilogy) is available on Disney+ Hotstar. The 20th Century Studios franchise is based on the famed novels by James Dashner of the same name. So, if you are based out of the USA, UK, Canada, South East Asian countries, or Australia, then you can watch it by subscribing to the giant streaming portal. 
For the unaware, the Disney Plus monthly subscription comes at $8, while the yearly subscription is set at $79.99 (check the website of the streaming portals for other additional amounts). 
Stream it on Hulu 
This film is also available for streaming on Hulu. If you are based out of Japan or the USA, then Hulu is your go-to streaming service, and you can watch this film for an annual subscription of $79.99. 
Apple TV has it for you
You have got the above-mentioned options, and yet, if you wonder where can I watch Maze Runner, then Apple TV can be your ultimate alternative! Available at a yearly subscription of $99.99 – you can watch it if you are based out of – the USA, Canada, the Caribbean, Latin America, Europe, Russia, Central America and Africa. 
Watch it on Vudu 
Are you based out of the USA? In that case, you can watch this movie on Vudu. Technically, this streaming platform does not have any subscription fee, and many of its shows are freely available. However, it offers select movies or shows that you may purchase or rent for an amount ranging from $3.99 to $12.99, depending on the chronology of its availability. 
Amazon Prime Video features it
Maze Runner is available to select Amazon Prime Video customers based in the USA and the Canadian domain. To stream this movie, you will need a subscription that comes at – either a $14.99 monthly value or a $139 annual package. 
So, you can pick out any of the above-mentioned streaming platforms to watch this gem. 
Can you rent this movie? 
For those wondering if and where can I watch Maze Runner on rent, here's some good news! You may rent this movie from a handful of portals like – Google Play store, iTunes, YouTube, and Microsoft stores at a specified cost (check the portals for details). 
Can you use a VPN to watch it? 
Where can I watch Maze Runner if I don't have Hotstar? If you do not have a Disney+ subscription and are based in any other region than the ones mentioned above – you may use a VPN to watch it. This will envelope your location and help you enjoy this film without any technical glitches or security blocks. 
As far as the choice of VPN is concerned, plenty of free or premium options will help you connect to the target region and watch the film as per your choice. 
Why must you watch this classic?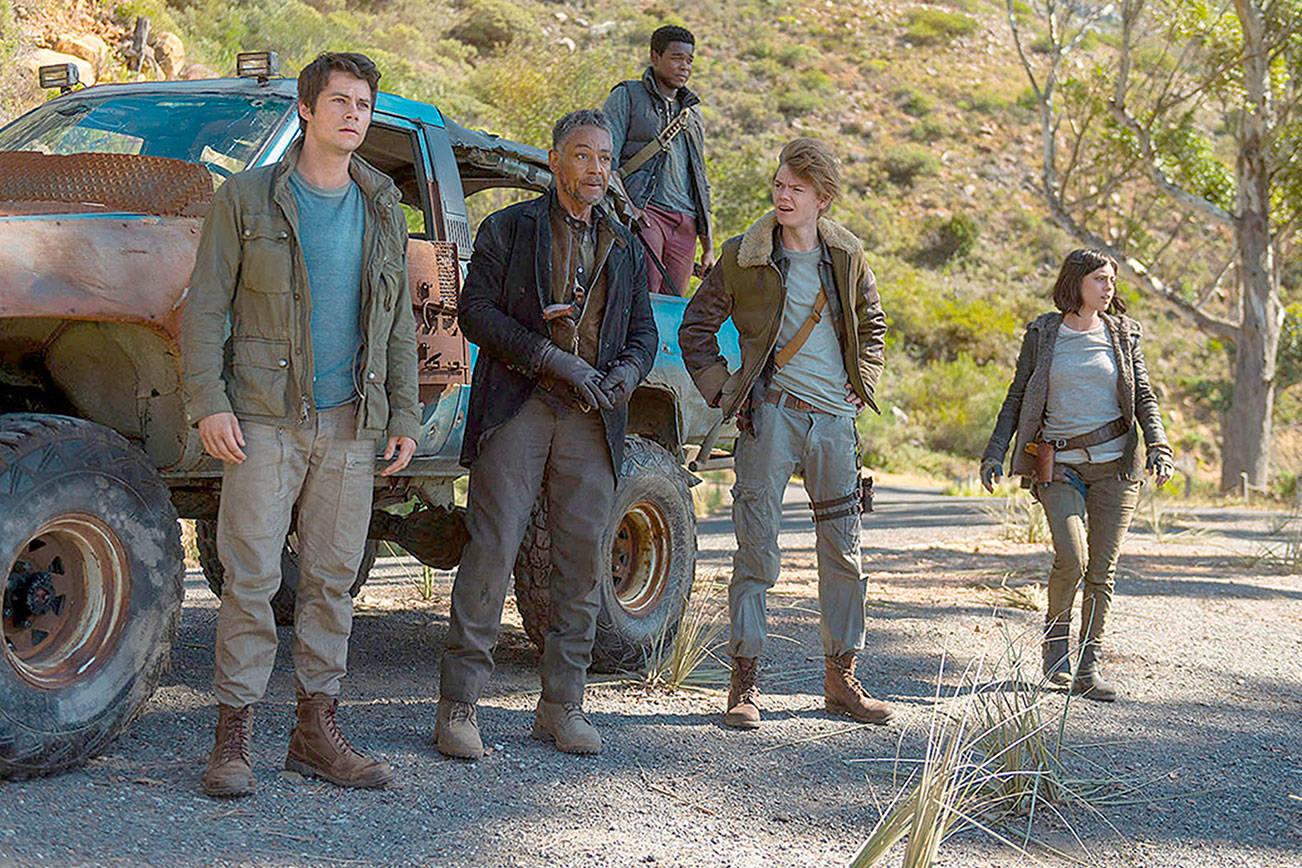 If you are new to the craze of Maze Runner and is wondering how solving these mazes can bring in some thrill, here's a quick note! For starters, it is a cultural phenomenon. The Hunger Games kickstarted the Young Adult franchise, and Maze Runner literally perfected this genre. They not only serve as the perfect trilogy but also make for a fantastic standalone show. It's not every day that you find a book-to-movie adaptation that twins mystery with romance with a healthy bit of adventure put in – just what you need for a stunning cinematic experience. 
Quickly summarising, it is the story of Thomas, who enters a maze with no recollection whatsoever. As he tries to acclimatize to the scenario, he befriends the characters of – Gally, Alby, Newt, and Minho. While they all team up to figure out ways to escape the maze and almost find the way out, they realize that they are part of an apocalyptic experiment that renders them as mere 'test-subjects' with no power on anything whatsoever. How they make their way out of this dystopian society, do they at all, and what comes next makes the exciting storyline of this trilogy. 
What do the reviews have to say? 
Now that you have figured out where can I watch Maze Runner – how about checking out the reviews before you watch the film? After all, it's always good to be prepared before you start watching a cult film. Here's what the reviews have to say – 
Talking of the general audience – people loved the concept of the film (the fact that it adapted the book quite religiously), the chemistry between the leads Thomas and Newt, the backstory of Thomas and Teresa, and the near-perfect casting of the characters. 
As far as media portals are concerned – it has an IMDb rating of 6.8, a 57/100 from Metacritic, and a 65% positive rating from Rotten Tomatoes. If you check, most of the portals and newspapers (Los Angeles Times, Rolling Stone) have strongly recommended the movie and have mostly praised the taut screenplay, the precise direction, and the near-flawless acting skills of the actors. Overall, this film has received mostly positive reviews, giving it a cult status. 
Why did this film face controversy? 
Though this film was a complete entertainer and garnered some really good moolah on release, this film did face controversy for a brief period. Quite proficiently, Maze Runner did raise questions on – the potential negative effects of unchecked scientific exploration. It makes the viewers think about the importance of unchecked scientific explorations and the need for controlled (partially at least) research on such domains. 
Last thoughts 
The Maze Runner is a 20th-century dystopian classic that on its release, even surpassed the popularity of Dashner's books! With more people flocking to the theatres during its release, those who missed it then have now taken a renewed interest in it, with them asking where can I watch Maze Runner online for free. Now that you have the answer, you, too, may watch it there and leave your reviews behind. If you liked this content and want more exciting news like this in the future, keep checking this website for more!
Monalisa Mukherjee is a content writer and copywriter with close to 3 years of experience. She has written for websites like Biography Talk, Contour Cafe, He And She Fitness and Fiction Pad. She is currently associated with a noted Digital Marketing Agency and specialises in writing articles for travel, entertainment, cooking, celeb, lifestyle, tech, health, fashion and film news.