Little Singham characters have gained vast popularity along with the craze of the show among the kids. This Indian animated TV series is a big hit, and kids are crazy for the show. In this series, the name of the protagonist is Bajirao Singham, who is a little boy. This series is based on his Singham movie, where Ajay Devgan played the cop. The other name of Singham in the series is Ajay only. He is really popular and admired Little Singham characters. However, there are some other characters that are loved and imitated by the kids. Let's meet them! 
Little Singham: The Plot
The series is based on a cop boy whose name is Bajirao Singham. He fights against all the evil forces that make an attempt to harm the city of the residents. They are not just ordinary criminals, but monsters and mutants as well. Besides, he has some cool superpowers to fight his enemies. Panja attack and super roar are the two of the main superpowers that he often uses to bring the enemies down. Additionally, his friends also have some superpowers that assist him in saving the city and maintaining its law and order. However, his opponents are also very strong and powerful, which is why grown-up people also love this show same as the kids. 
List Of The Main Little Singham Characters
Now that you know the plot of the animated TV series, below is the list of the main characters that you will see now and then in the show:
Little Singham
He is the key character in this serial, and he is responsible for Mirchi Nagar's well-being. He's dressed in khaki and has black sunglasses on. When someone shouts Little Singham, he appears in front of them. He is always there for the crowd to save them, which is one of his greatest attributes.
He has a lion tattoo on his arms that glows when someone needs his help. When in school, he makes the excuse of the toilet when someone needs help. Very few people know his reality. Contrarily, several friends of little Singham are not aware of his truth. 
Rocky Cheetah
Rocky Cheetah is a villain who fights Little Singham now and then. This villainous character is half-calf and half-cheetah. He was just a regular guy before meeting Khatarnak Khatri. However, when he encounters him, Rocky transforms into a wicked character. Rocky was instructed by Khatarnak Khatri to enter a machine that transforms a man into an animal and an animal into a man.
He is one of the main villains of the show. Before turning into the Rocky Cheetah, he was doing police training with Ajay. In a fight with this villain, Little Singham gets scratched once on his chest. 
Teacher Tara
She is a teacher in the school where Ajay studies. Teacher Tara teaches all the major subjects in the class and threatens students with surprise tests. She is one of the funny Little Singham characters, who can be identified with her green saree and long glasses. Furthermore, she is aware of Singham's reality that a student from her class, Ajay himself, is Singham. 
Ajay
The heroic Little Singham is none other than Ajay. He goes to school in his school uniform. However, due to his dual responsibilities, he does not study well. Also, it remains terrified of maths. In fact, he is so afraid of the maths that he encounters the exam-themed ghost. This math phobia of Ajay is shown in several movies of Little Singham. Even when he was a little baby, he used to wear the cop's hat. His roar can throw a person away, and his final Panja attack sends a criminal behind bars when he becomes Little Singham.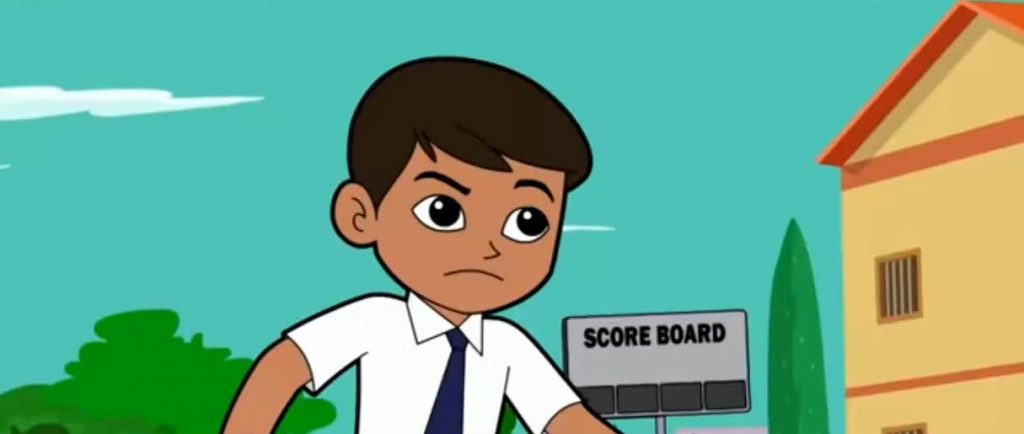 Chikki
Little Singham's monkey pet is named Chikki. He is obsessed with bananas. He's dressed in a green shirt with a banana painting on it. He is a cunning monkey that is always willing to assist Little Singham in his pursuit of criminals. Little Singham is so affectionate for him and sings him a song. He carries his pet monkey in his hand. Chikki participates happily in all his pranks as well. 
Lattu
He works as Little Singham's assistant and admires his work. He's a Gujrati kid who enjoys Dhokla and Khankra. Lattu excels in other subjects but struggles with English. Besides, He is one of those Little Singham characters who always want to help him with all his efforts. 
Babli
She is Professor Avishankar's daughter, and she is a bright young lady. Her rectangular glasses and blue gown make her easily identifiable. She looks pretty in appearance. Babli's other identity is that she is Little Singham's close friend. In the classroom, she is always ready for the surprise tests. 
Khatarnak Khatri
He wears a white coat and keeps experimenting in his laboratory to give rise to the enemies of the city. He turns humans into animals or small tiny animals into humongous monsters with his experiments. His wicked intentions and rivalry with Little Singham are well-known among regular show viewers. 
Junglee Joker
Junglee Joker is a villainous character who doesn't want to see kids happy and laughing. He has the latest gadgets and a team of robots who follow his instructions. Besides, he has a remote control planted on the hand gloves that he uses to control the robots and several other gadgets. He tries to defect Little Singham but never succeeds. 
Veer 
Veer is from the border security Punjab and is also a part of the super squad who can be seen helping little Singham in different cases. He has the superpower to grow himself to a monstrous size. He joins both hands to transform into a big man. So big that he can collide with a moving truck to convert it into the trash.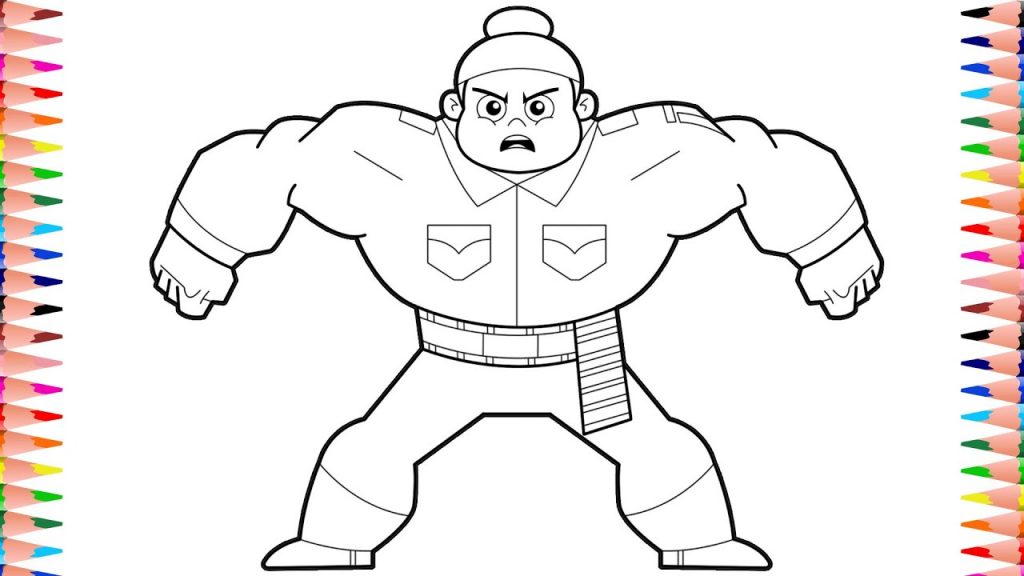 Chinu
Chinu is a girl who belongs to the Indian Forest Service and protects the forests from tree and animal smugglers. She has the superpower to coordinate with nature and moves them according to her will. She can coordinate with trees, animals, and birds and uses this power in fighting villains. 
Final Words! 
If you are a fan of this TV series, then you might be aware of these Little Singham characters. If not, this post can give you a glimpse of the main characters of this cartoon show. However, you can switch to Discovery Kids to see these characters in action. Besides, you can also enjoy this show on Netflix. If you liked this post, jump to our blog section to navigate through some exciting posts.