You've been having sleepless nights and restless days. You have tried hard, but nothing seems to work! The past keeps cropping back, as much as you may want it to stay away. The relationship did not work (both were at fault, but you are the one who is stuck). Thanks to that, your professional and personal life went through an upheaval – the repercussions you are facing to date. Topping it all – last night's medical reports did not bring any good news for you. But today is a new day, and since you have been searching for how to stop thinking about the past, we will guide you as best as possible. 
While noting this article, we have taken the services of notable psychologists who have dealt with such cases and helped the victims recover. Let's get to the basics – 
How to stop thinking about the past? 
We may be constantly trying to stop thinking of the past, but the unhealed trauma or the unfortunate mistake keeps flashing before our eyes. If you, too, are facing a similar situation, then perhaps these couple of tips will help you gather the courage you require to 'move on.' 
1. Acknowledge and accept your past 
For starters – the fact that you have a past, good or bad, is gone – never to return!! This acceptance is the key to starting the forgetting process. In most cases, people cannot stop thinking about the past because they cannot accept that they had a past, and however much they try, they cannot bring it back. 
They either wish to bring it back, or they simply cannot accept whatever it is and try too hard to come out of it. 
Going by the experts' opinion, none of the following helps. What rather helps is – the process of understanding that you had a past and accepting that whatever happened and however it happened – there is nothing you can do that will bring back the time. From there, you will have to move on to discover other facets to learn how to stop thinking about the past.
2. Note down the mistakes you have made and express your views 
Taking into account the words of – Dr Edmund Bourne (author of The Anxiety and Phobia Workbook) – "It is crucial to express your feelings. If you hold onto your feelings, it could lead to – depression, anxiety, and high blood pressure." Hence, it is important to express your thoughts. 
When you acknowledge that you had a past, the next step you must take is – noting down your mistakes. As good a person as you may be, it is not possible that you did not make any mistakes. Figure them out. No doubt, it won't be easy since you perhaps will be constantly justifying your actions. 
But then again, you will have to give it a rest and concentrate on – the flaws that you had, certain incidents, and how you handled the same and finally express your views on the same. 
Start by noting down your mistakes, accepting them (minus the justifications), and then express your views on the same – whatever they may be. In this way, you will have to overcome the fear of being judged. 
3. Whether your mistake or not – learn to forgive 
Another way to figure out how to stop thinking about the past is to learn the art of forgiveness. Everyone makes mistakes, and you, too, make them. All of it renders you as human as ever. So, whoever has made those mistakes in the past, including yourself – you will have to learn to forgive them and yourself. 
Only when you know how to forgive and let go – will you be able to move past the happenings and look toward a brighter future. 
4. Identify your emotional habits and triggers 
If you constantly think of the past, then there must be some emotional connection to it. Figure out those emotional triggers and the corresponding habits associated with them. When you identify your emotional habits, it is a chance to shift towards a new perspective. 
According to mental health experts – emotions are quite like muscles, and you will have to train them the way you want the output to be. Therefore you have to take charge of your emotions and practice to ensure that every time you fall into a negative spiral, you have to jerk yourself out of it and change gears towards a positive outlook.  
You have to wire yourself well and ensure that whatever the situation, you can adapt to the situation. 
5. Rewire your brain in a different direction 
Every time you are ruminating about how to stop thinking about the past you are as if inviting the past to overpower your thoughts. For the unversed – a brain science saying goes – 'what fires together, gets wired together.' This implies the human brain has fixed neural paths that they take if not rewired. It is due to this that one is left thinking of a 'certain incident/aspect' until they rewire their brain. 
Hence, if you want to move out of this tangle, you will have to interrupt the brain every time it falls into the spiraling pit. Next, rather than going by the story, it is better you rewrite it in a balanced manner that shows your acceptance of the past incident. 
Have you heard of the 5-4-3-2-1 anxiety technique? If you are falling into a thinking pit, count backward to interrupt your mind. As the thought moves away, with time, you will find the brain has wheeled away from thinking about the incident and concentrating on the present. 
6. Disconnect and spend time with yourself 
If you are really looking forth to wondering how to stop thinking about the past, another area you will have to concentrate on is – disconnecting from the world and spending time with yourself. Before you move on to face the challenges of the world, you will have to comprehend yourself and judge where you stand your strengths, and your weaknesses. Know whom to keep close and whom to keep away. 
Once you get an idea of that, you will be able to handle your emotions better, figure out what works out for you and condition your brain in that direction. On the whole, it will lead you to have a positive influence in your life. 
7. Work on your personal growth 
As much as you are looking forward to pushing it back, this is the time to start!! If you want to know how to stop thinking about the past – then first start thinking of the moment and work on yourself. From getting a schedule to kickstarting a hobby to working out on your circle – adding some and subtracting many, you will have to work on your personal growth. 
If you just cannot figure out how to start – you can begin by writing down the pointers for the day and take things ahead from there. Think of today and all the moments that make you grateful and move towards your goal to make your current life better. 
8. Have faith in yourself and in the Universe 
Lastly, have faith in yourself and the Universe. One of the biggest learnings that life coaches share can share with you is – at times, certain things do not happen in your favor, despite your desperation to seek them, because the Universe is preparing you for something better. 
So, if you want to know how to stop thinking about the past, you will have to have faith in yourself and the doings of the Universe. Have faith in your abilities and move ahead. 
What will be your next step? 
When you psychologically know how to stop thinking about the past the next step in the healing process is – putting words into action. Let us help you with a basic idea about how you may progress – 
1. Write down a schedule for yourself 
This is one of the best ways to start a new life. Plan your day and your moves, and yet be ready for the unpredictable. Fix up a routine, and prioritize the work you must do as soon as possible. Try working out the rest of your daily activities in that direction. If at all you wish to deviate – choose a cheat day wherein you do not follow the schedule and do as you wish). 
2. Figure out your career options 
If you already have a career, work towards bettering that. If not, search out some of the most probable alternatives in the job market, see if your skills are up to date and how and finally, figure out the career options you have.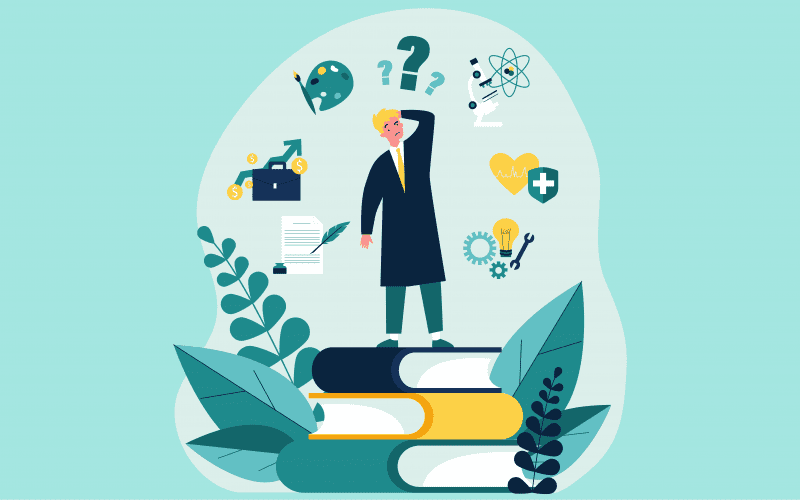 Wrapping things up 
Assuming you have got a basic idea about how to stop thinking about the past and hopefully will put the words into action, let us tell you – that it is not a one-day job. It will take an ample amount of time, and till then, you will have to hold up and keep trying. Surely, you might fail, but again – to keep going and that too with a positive thought in mind is the key to success. When looking for more motivational articles, do keep checking this site. 
Monalisa Mukherjee is a content writer and copywriter with close to 3 years of experience. She has written for websites like Biography Talk, Contour Cafe, He And She Fitness and Fiction Pad. She is currently associated with a noted Digital Marketing Agency and specialises in writing articles for travel, entertainment, cooking, celeb, lifestyle, tech, health, fashion and film news.