DreamWorks Animation and Universal Pictures have finally announced the release date of the third instalment of the animated musical motion picture – Trolls Band Together. The Anna Kendrick and Justin Timberlake starrer is set to grace the theatres in the US on November 17, 2023, and the UK on October 20, 2023. With the new picture of this threequel set to release in some time, are you missing the old ones and wondering where can I watch Trolls movie? Then for the record, it is available for rent on platforms such as – Amazon(selected regions), iTunes, Sky, and BT TV store.
In this article, you will get specifics of platforms for watching this movie and also some crackling info on the same. Let's watch out –
Where can I watch Trolls movie online?
If nostalgia hits you hard as the new flick of the Trolls threequel is set to unveil and you are busy figuring out where to watch the old ones – let's tell you it is available on platforms such as –
Vudu
iTunes
Amazon(selected regions)
Sky
Supposedly the prices begin at $3.99, though the rates of all the platforms are not clarified. If you are a customer of BT TV, then you may watch it by purchasing the movie from the BT TV store.
Amidst the raging pandemic in 2020, the Trolls: World Tour was released and currently, it is available for streaming in all the aforementioned video-on-demand services. Hence, you can subscribe to any of these streaming platforms and watch this film online at your disposal.
How many Trolls movies are there?
For the unaware, this musical extravaganza has 3 movies as of now –
Trolls (2016) followed by Trolls World Tour (2020) and the unreleased Trolls Band Together (2023). This super successful musical piece of motion picture has spawned 2 specials – television franchises, Trolls Holiday (2017) and Trolls: Holiday in Harmony (2021). Additionally, this has animated adaptations in the form of – Trolls: TrollTopia and Trolls: The Beat Goes On!
So, for all those asking where can I watch Trolls – there are multiple VOD services where you may watch this flick after subscribing for the same.
Why is this movie so lovable?
Whether you are a lover of animated movies or not – Frozen, and Star Wars are the kind of movies that everyone loves. However, what is that key factor that makes people go gaga over Trolls, with so many people bombarding search engines with queries such as where can I watch Trolls?
Apart from many other factors, the salient features include – musical excess that is upbeat and breezy (who would forget Justin Timberlake's Can't Stop The Feeling!'), a starry voice cast who bring their quirky intricacies into this film (imagine Camila Cabello, Ariana Grande, Kunal Nayyar, Zooey Deschanel and more names gracing your screen) and an overall positive vibe that constantly and conistently pushes one towards the happiness and beauties of life.
It is no wonder that the original film, with its colourful combination and crackling animation, has managed to win over the audience – raking in over $400 million globally during its theatrical run (the data for VOD streaming is unavailable). With the third part of this franchise releasing in some time, naturally, the excitement and curiosity are running high!
What to expect from Trolls Band Together?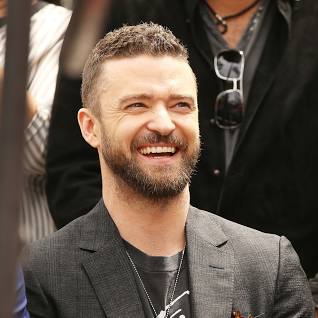 Since you have figured out where can I watch Trolls flick online and understood why it is loved so much globally – naturally, the November release has heightened your expectations! Those awaiting with bated breath, let's give you a sneak peek at the story –
As you have seen from the trailer itself, the old voice cast has resumed their respective duties, with – Anna Kendrick's (Poppy) and Justin Timberlake's (Branch) officially becoming a couple – #broppy!! However, problems await the couple's bliss as – Poppy discovers the secret past that Branch has hidden from her.
If you have watched the previous movies, you must have heard the names of BroZone (Floyd, Clay, Spruce, John Dory), Poppy's favourite boyband. Branch was a part of this group, but they disbanded when Branch was a baby. Neither did Branch inform that to Poppy, nor did Branch meet his brothers since the disbandment of the group.
A birdie from the sets of the movie revealed that – Floyd, Branch's brother, will be kidnapped for his musical talents by a set of pop-star villains, Veneer and Velvet. It is only then that Poppy will come to know the truth and embark on a dangerous journey with Branch to get back his brother. In fact, the supposed ending would be something like a brother's reunion, with Poppy heading the whole set-up.
Clearly, this outline is enough for anyone to be super-excited for this remarkable musical journey that Walt Dorhn has directed, along with Tim Heitz.
Final Thoughts
Have you finally got the answer to where can I watch Trolls? Pick out either Netflix or Sky or even iTunes and Disney Plus and get a subscription. Get your weekend off, take a tub of popcorn, pull up your pillows and enjoy this film! For more such animated flicks, keep browsing through this website.
Monalisa Mukherjee is a content writer and copywriter with close to 3 years of experience. She has written for websites like Biography Talk, Contour Cafe, He And She Fitness and Fiction Pad. She is currently associated with a noted Digital Marketing Agency and specialises in writing articles for travel, entertainment, cooking, celeb, lifestyle, tech, health, fashion and film news.