Are you a fan of the American content creator Lexi Rivera? Clearly, that's why like every other fan who is bombarding their laptops and androids' keypads to find out who is Lexi Rivera dating, you too are here! Your search ends here! This write-up will give you the latest updates on her love life, career profile, and YouTube videos. It is time to check out all the details you are looking for –
For the unversed – Lexi Rivera, christened as Alexa Brooke Rivera – is a famed US-based TikToker and content creator whose skits and gymnastics videos are hugely popular worldwide. At 20, she is an influencer with a whopping 18.3 million subscribers on TikTok and 6.79 million on YouTube.
She and her brother – Brent Rivera, are famous for their unique content ideas and the pranks they play with their viewers. We will get into more of that, but first, let us get to know some intimate details of her life.
Who is Lexi Rivera dating?
Multiple sources stated that she is currently dating YouTuber Andrew Davila, with whom she co-creates most of her YouTube videos. However, she has not confirmed anything formally. In most of her video outings, she has claimed that Davila and herself are best of mates and love their YouTube collaborations. This gives the impression that she is currently single and looking to enrich her career. Thus, the answer to this query who is Lexi Rivera dating is dicey, with no clarity available as such.
However, if one goes back a little in time, from 2018 to 2020 – she was dating fellow YouTuber – Ben Azelart. They met while creating content for Lexi's elder brother Brent at the Amp Studios, both of which were signed.
In their own words, when they "met back in 2017, they did not talk to each other" and had simply collaborated for work. It was only in 2018 – that both started communicating with each other and developed feelings. By the end of 2018, they were in a relationship looking towards a "happily ever after fairytale."
Unfortunately – the story was not going to be that dreamy. By the time it was the middle of 2020, they had realized that they were losing themselves and their relationship was not working as they had planned. The differences went to the extent that ''they had to pretend while creating videos," and it was "suffocating them."
They announced late in 2020 about their breakup, formally stating – "We were 15 and 16 when all this started. We went through changing years of our life, and …we're just better off as friends."
To date – Ben and Lexi continue to be best of friends as they promised to each other while breaking up (check their YouTube video – Why we broke up?), and Ben has appeared in several of Lexi's videos. Check out Lexi's new prank video, "My Ex Meets My New Boyfriend," where she made Ben think that she and Andrew were dating.
That's what we know to date about who is Lexi Rivera dating. But then, if you think a little more, you might wonder why there is such a fuss over her dating life. We will reflect on some thoughts on that in the next section.
Why is there such a fuss about her love life?
With everyone wanting to know who is Lexi Rivera dating, it is quite a natural thought as to – why people are so interested in her romantic life. Well, for starters, she has a huge fan following; therefore, it is a natural query that fans have. Also, in the domain of YouTube and TikTok content creators – she has cemented her place. These factors naturally make more people interested in her personal life.
Since her breakup with Ben Azelart, she has been linked to multiple men – mostly content creators who she has collaborated with. The impressive list includes – Dom Brack and Hayes Grier. Lastly – she was supposedly in a relationship with Andrew Davila; she has denied this vehemently. No further update has been available on the same.
#The last confirmation of her singlehood came from her mother on her YouTube channel video, where she asked her mother to rate the men she had dated. There Laura inadvertently revealed that her daughter was currently not seeing anyone. 
A glimpse into her family life
You already have a fair idea about who is Lexi Rivera dating. So, why not check out some specifics regarding the rest of her family? Her father, John Rivera, is a business owner, while her mother, Laura, is a homemaker who also helps her kids in their YouTube business.
Born on June 7th, 2001, in California, she has three brothers to support her. The eldest – Blake Rivera, is a hockey player who has played at the National Level. Brice is her second brother and has his own YouTube channel.
The third and indeed the most famous of her siblings is Brent Rivera, who has a famous YouTube channel. Lexi has no favorite and is pampered by all – as she revealed in her video – Wait, Who's My Favourite Brother? 
Right from childhood, Lexi was trained in gymnastics, and she loved her fitness regime. She has even won an inter-school competition. Check out any of her videos; you will find her sharing her gymnastic and dance videos.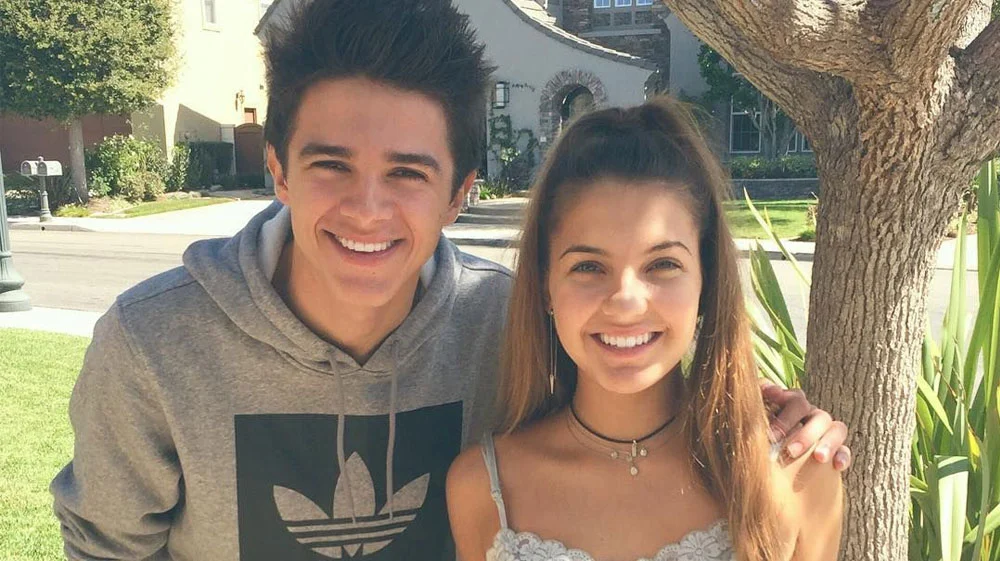 How has her career shaped up?
If you are still scrolling down, then why not divert a little? After all, we already have an idea about who is Lexi Rivera dating. So, how about looking at some other facets of her life? In this section, we will talk about her career and her YouTube videos.
Thanks to her brother Brent Rivera's YouTube channel, she started out in the social media domain. Since that time, she has impressed many, and very soon, she moved ahead to launch her own YouTube channel.
In August 2010, she started her solo YouTube career when Brent created a channel in her name – officially known as Lexiloulouu. The channel started to show off Lexi's skills as a gymnast. But it had a short run, and in 2012, the account became inactive. Since then – Lexi has constantly collaborated with her brother Brent for his channel and gained supreme popularity via the same. For a brief span, she was also featured on another of her brother, Brice Rivera's YouTube channel.
With time, she regained her popularity through her Instagram and TikTok videos. Then in July 2018, she reactivated her YouTube channel – Alexa Rivera and started posting videos about fashion and beauty. The key to her success is that – all her videos come with a comedic twist! She also has multiple videos of pranks and challenges, which her followers love!
She posts her videos every Saturday of the month. Her recent vlog – 'Who Are The Better Parents,' has garnered 2.9 million viewership on the streaming platform!
Listing out her YouTube videos
When you are done knowing all about who is Lexi Rivera dating, how about checking out her videos? Some of her best YouTube videos are – 'Breaking Rules In World's Strictest Country,' 'Last to Leave Giant Trash Can Wins $10,000,' 'Flirting With My Brother's Best Friend,' 'Last To Scream Wins $10,000,' and a lot more.
What is Lexi Rivera's net worth?
Currently, as per the latest information from multiple sites – Lexi Rivera's net worth amounts to between $1.5 to $2 million. Her monthly income is mainly from YouTube, which amounts to between $90,000 to $100,000. She keeps collaborating with other content creators, but their net value has not been updated.
Wrapping up
So, have you found the answers to who is Lexi Rivera dating? Sorry to have broken your heart. You can still enjoy the videos she puts up for her fans and followers. Do you want to know more about her? Keep checking this site for further details.
Monalisa Mukherjee is a content writer and copywriter with close to 3 years of experience. She has written for websites like Biography Talk, Contour Cafe, He And She Fitness and Fiction Pad. She is currently associated with a noted Digital Marketing Agency and specialises in writing articles for travel, entertainment, cooking, celeb, lifestyle, tech, health, fashion and film news.